| | |
| --- | --- |
| Maid Name: | PERCELYN M : SUYAT |
| Nationality: | Filipino maid |
| Experience: | Ex-Singapore maid |
| Language: | English: (Good) |
| Place Of Birth: | |
| Height: | |
| Weight: | |
| Religion: | |
| Marital Status: | |
| Number of Children: | |
| Siblings | |
| Expected Salary | |
| Education: | |
| Off-days: | |
| Language: | |
| From | To | Country | Employer | Main Duties | Remark |
| --- | --- | --- | --- | --- | --- |
| 2019 | 2023 | Singapore | CHINESE EMPLOYER | Employer 1 01/03/2019 UP TO DATE 2023 She is working for a Chinese family lives in an HDB apartment for almost 4 years now and She is serving 2 adults and 2 children ages 1 to 4 years old now. She focuses on taking care of the 2 children like bathing, fee | Reason for leaving: to take some rest for a month because she is working here for 4 years straight a |
| Areas of Work | Willingness | Experience | Evaluation | Comments |
| --- | --- | --- | --- | --- |
| Care of infants/children | | 4 | | |
| Care of elderly | | | | |
| Care of disabled | | | | |
| General housework | | 4 | | |
| Cooking | | 4 | | |
| Language Skill: English and tagalog | | 10 | | |
| Other Skill: INFANT AN CHILDCARE | | 4 Year(s) | | |
PERCELYN is 45 years old, a high school graduate, and a mother of a 2 children age 19 AND 18, She look after her children when they were born. She has 2 siblings back in the Philippines, She would like to continue working in Singapore so that she can support her family in the Philippines. she also want to support her children on their studies for a better future.
PERCELYN started working here in Singapore year 2018 and is up to date in 2023, It is 4 years straight. PERCELYN had experience taking care of babies and toddlers when she was a teenager and also she has experience in taking care of infant in Singapore from her current employer.
PERCELYN can cook Chinese food like chicken curry, pork stew with dark sauce, vegetable salad, sweet and sour pork, chicken soup, with Chinese herbs, pork soup with fresh mushrooms, stir-fried vegetables, fry bee hon, and spaghetti. macaroni soup. and more.
PERCELYN can take care of young children and newborn if given a chance
PERCELYN is humble has a good heart, is patient to take care of people who need nursing assistance, and responsible person.
She likes to take care of Dogs, She has lots of Dogs in the Philippines
Employer 1 01/03/2019 UP TO DATE 2023 She is working for a Chinese family lives in an HDB apartment for almost 4 years now and She is serving 2 adults and 2 children ages 1 to 4 years old now.
She focuses on taking care of the 2 children like bathing, feeding, playing, bringing them to the playground, talking to them, giving a tea break, and taking care of them in everything. She learned to love children more and more. Her secondary duties were all the household chores, laundry, marketing, and cooking. She can cook Chinese dishes like chicken curry, sweet and sour, mixed vegetables, and porridge and follow the recipe books. She completed her contract for 4 years.
Reason for leaving: to take some rest for a month because she is working here for 4 years straight and has never take holiday even once.
To arrange an interview, please reach us through WhatsApp: LINA at 82463140, BINGLE at 93715033
Maid Agency: AATAS EMPLOYMENT AGENCY
(License No.: 98C2940)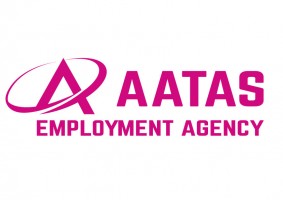 Address:
545 Orchard Road,Next to Hilton Hotel,
#06-14 Far East Shopping Centre,
Singapore 238882
Tel:
6737 8681
Email:
aatas@aatas.com.sg


Contact Person:
Bing / Lina
Handphone:
9371 5033 / 8246 3140 / 91392292/ 67378681
Website:
www.aatas.com.sg
Office Hour:
Monday-Friday : 10:00am to 7:00pm
Saturdays : Closed
Sundays : 10:00am to 4:00pm
Closed on Public Holidays

Last updated on 28-03-2023.
Maid Agency:
AATAS EMPLOYMENT AGENCY
Contact Person:
Bing / Lina
Phone:
9371 5033 / 8246 3140 / 91392292/ 67378681
Contact Maid Agency Regarding PERCELYN M : SUYAT