| | |
| --- | --- |
| Maid Name: | LUZVIMINDA LUBIANO QUIMBO |
| Nationality: | Filipino maid |
| Experience: | Ex-Middle East maid |
| Language: | English: (Good) |
| Place Of Birth: | |
| Height: | |
| Weight: | |
| Religion: | |
| Marital Status: | |
| Number of Children: | |
| Siblings | |
| Expected Salary | |
| Education: | |
| Off-days: | |
| Language: | |
| From | To | Country | Employer | Main Duties | Remark |
| --- | --- | --- | --- | --- | --- |
| 2016 | 2018 | United Arab Emirates | ARABIAN FAMILY | WORKED IN A ALNDED PROPERTY, IN-CHARGED IN THE KITCHEN. COOKED FOR 10 MEMBERS OF THE FAMILY | completed contract |
LUZVIMINDA, is 40 years old. She has experinced working in Abu Dhabi. She work for 2 years, from 2016 to 2018. She planned her schedule well. She did the household chores such as dusting, sweeping and mopping or vaccum, laundry and cooking. She also look after kids. Her priority was in the kitchen. She cooked for 10 family members. She prepared food based on healthy codes. Before she worked as a helper, she worked as a factory worker in the Philippines. Year 2020, she was in GAMA Foods Corporation. Year 2021, she worked in Del Monte Philippinrd, INC. And she worked also in a warehouse of MORTAR MASTERS AND CONCRETE BUILDERS. Seems she can be trusted and honest. She has strong time management skills and workplace punctuality. She takes pride in all kinds of cleaning and cooking work. She can speak and understand English language and have a strong communication ability.
Maid Agency: AATAS EMPLOYMENT AGENCY
(License No.: 98C2940)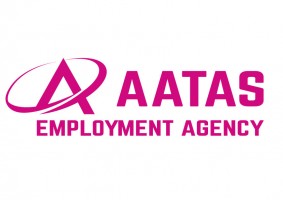 Address:
545 Orchard Road,Next to Hilton Hotel,
#06-14 Far East Shopping Centre,
Singapore 238882
Tel:
6737 8681
Email:
aatas@aatas.com.sg


Contact Person:
Bing / Lina
Handphone:
9371 5033 / 8246 3140 / 91392292/ 67378681
Website:
www.aatas.com.sg
Office Hour:
Monday-Friday : 10:00am to 7:00pm
Saturdays : Closed
Sundays : 10:00am to 4:00pm
Closed on Public Holidays

Last updated on 26-03-2023.
Maid Agency:
AATAS EMPLOYMENT AGENCY
Contact Person:
Bing / Lina
Phone:
9371 5033 / 8246 3140 / 91392292/ 67378681
Contact Maid Agency Regarding LUZVIMINDA LUBIANO QUIMBO