| | |
| --- | --- |
| Maid Name: | Shira Rose Tayaoa |
| Nationality: | Filipino maid |
| Experience: | Ex-Middle East maid |
| Language: | English: (Good) |
| Place Of Birth: | |
| Height: | |
| Weight: | |
| Religion: | |
| Marital Status: | |
| Number of Children: | |
| Siblings | |
| Expected Salary | |
| Education: | |
| Off-days: | |
| Language: | |
| From | To | Country | Employer | Main Duties | Remark |
| --- | --- | --- | --- | --- | --- |
| 2019 | 2022 | United Arab Emirates | QATARI FAMILY | Sept. 29, 2019-October 20, 2022 Work in Qatar for 3 years, serve for 5 people a couple and 3 children ages 9-7-4 years old when she left the employer., she was the only helper in the house, her duties were to take care of the the 3 children doing all t | has completed her contract and extended for one year and then went back to the Philippines. |
| 2022 | 2023 | Philippines | at home | 2022 to 2023 She is presently working from home, taking care of her nieces and nephews and at the same time, doing all the household choirs like cleaning, washing clothes by hand, ironing, marketing and sending, fetching the children to and from school. | waiting for her Job offer to Singapore |
| 2012 | 2012 | Philippines | FILIPINO FAMILY | In 2012 April to August, She took care of her 70 grandmother who was bedridden who suffered from Kidney failure, She took care of her for 5 months like bathing, wiping, changing diapers, feeding and giving medicine, | after 5 months granny has passed away. |
| Areas of Work | Willingness | Experience | Evaluation | Comments |
| --- | --- | --- | --- | --- |
| Care of infants/children | | 3 | | |
| Care of elderly | | | | |
| Care of disabled | | | | |
| General housework | | 3 | | |
| Cooking | | 3 | | |
| Language Skill: TAGALOG AND ENGLISH | | 10 | | |
| Other Skill: CHILDCARE | | 3 Year(s) | | |
SHIRA ROSE is 27 years old, high school graduate, married with no children but she has lots of experienced in taking care of young children in Philippines and in Middle East. she has experienced as a nanny and a domestic helper in Qatar for 3 years,
She would like to work in Singapore to help her family back in Philippines.
SHIRA ROSE has a pleasant and neat personality, she is responsible mature and motherly, she is suitable in childcare and all housework, She is confident in cooking Arabic like Briyani rice, Salona and many more and also she is confident in Filipino dishes
Sept. 29, 2019-October 20, 2022 Work in Qatar for 3 years, serve for 5 people a couple and 3 children ages 9-7-4 years old when she left the employer., she was the only helper in the house, her duties were to take care of the the 3 children doing all the cleaning, washing clothes, ironing, cooking, and marketing. SHIRA ROSE has completed her contract and extended for one year and then went back to the Philippines.
2022 to 2023 She is presently working from home, taking care of her nieces and nephews and at the same time, doing all the household choirs like cleaning, washing clothes by hand, ironing, marketing and sending, fetching the children to and from school.
In 2012 April to August, She took care of her 70 grandmother who was bedridden who suffered from Kidney failure, She took care of her for 5 months like bathing, wiping, changing diapers, feeding and giving medicine, after 5 months granny has passed away.
To arrange the interview, you may contact Lina at 82463140 or Bingle at 93715033 through whatsApp.
Maid Agency: AATAS EMPLOYMENT AGENCY
(License No.: 98C2940)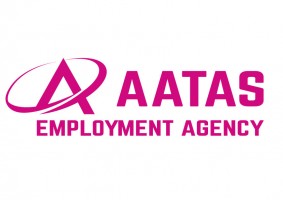 Address:
545 Orchard Road,Next to Hilton Hotel,
#06-14 Far East Shopping Centre,
Singapore 238882
Tel:
6737 8681
Email:
aatas@aatas.com.sg


Contact Person:
Bing / Lina
Handphone:
9371 5033 / 8246 3140 / 91392292/ 67378681
Website:
www.aatas.com.sg
Office Hour:
Monday-Friday : 10:00am to 7:00pm
Saturdays : Closed
Sundays : 10:00am to 4:00pm
Closed on Public Holidays

Last updated on 14-03-2023.
Maid Agency:
AATAS EMPLOYMENT AGENCY
Contact Person:
Bing / Lina
Phone:
9371 5033 / 8246 3140 / 91392292/ 67378681
Contact Maid Agency Regarding Shira Rose Tayaoa