| | |
| --- | --- |
| Maid Name: | Maleaha V. Garcia |
| Nationality: | Filipino maid |
| Experience: | New maid |
| Language: | English: (Good) |
| Place Of Birth: | |
| Height: | |
| Weight: | |
| Religion: | |
| Marital Status: | |
| Number of Children: | |
| Siblings | |
| Expected Salary | |
| Education: | |
| Off-days: | |
| Language: | |
| From | To | Country | Employer | Main Duties | Remark |
| --- | --- | --- | --- | --- | --- |
| 2010 | 2014 | Philippines | FILIPINO FAMILY | From 2010 to 2014, she has worked as a domestic helper for her aunt, she looks after their 3 year old child, she attends to her needs like bathing, feeding, preparing for her to school . She sends and fetch her to school as well and assist on her homework. | presently working from home |
| Areas of Work | Willingness | Experience | Evaluation | Comments |
| --- | --- | --- | --- | --- |
| Care of infants/children | | 2 | | |
| Care of elderly | | | | |
| Care of disabled | | | | |
| General housework | | 2 | | |
| Cooking | | 2 | | |
| Language Skill: TAGALOG AND ENGLISH | | 14 | | |
| Other Skill: HOUSEWORK | | 2 Year(s) | | |
Maleaha is a 25 year old single , she is a college graduate and she has 5 siblings back in Philippines.Maleaha started working at a young age, She helps to take care of her nieces and nephews in Philippines, Her mother also taught her how to cook Filipino dishes and she also learned to do all housework like house cleaning, washing clothes by hands and by washing machine, learned how to do ironing and going to the market.
During her high school and college. she does all her laundry and ironing by herself, She learned to be independent and responsible worker. When she comes to Singapore as a domestic helper, It will be easier to adjust because she has friend who are working also as a domestic helper, her mindset is to work hard for her family and for her future.
Maleaha is suitable for childcare and childcare can cook Filipino dishes like the following--sweet and sour fish,spicy shrimp and crab,pork,fried fork chop,pork afritada,spaghetti, fruit jelly and can follow recipe books.
1016 to 2023--worked in a Erahub BPOS call centre as sales associates for 6 years now.
Other info: Worked as a Call Center again for almost 5 years.
TO ARRANGE THE INTERVIEW PLS CALL/SMS LINA AT 82463140 OR BING AT 93715033
Maid Agency: AATAS EMPLOYMENT AGENCY
(License No.: 98C2940)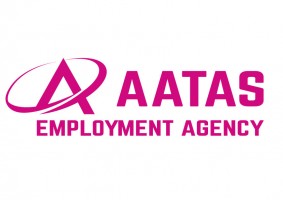 Address:
545 Orchard Road,Next to Hilton Hotel,
#06-14 Far East Shopping Centre,
Singapore 238882
Tel:
6737 8681
Email:
aatas@aatas.com.sg


Contact Person:
Bing / Lina
Handphone:
9371 5033 / 8246 3140 / 91392292/ 67378681
Website:
www.aatas.com.sg
Office Hour:
Monday-Friday : 10:00am to 7:00pm
Saturdays : Closed
Sundays : 10:00am to 4:00pm
Closed on Public Holidays

Last updated on 19-03-2023.
Maid Agency:
AATAS EMPLOYMENT AGENCY
Contact Person:
Bing / Lina
Phone:
9371 5033 / 8246 3140 / 91392292/ 67378681
Contact Maid Agency Regarding Maleaha V. Garcia