| | |
| --- | --- |
| Maid Name: | MARIA NANCY BUENAVENTURA |
| Nationality: | Filipino maid |
| Experience: | Transfer maid |
| | Filipino Transfer maid |
| Language: | English: (Good) |
| Place Of Birth: | |
| Height: | |
| Weight: | |
| Religion: | |
| Marital Status: | |
| Number of Children: | |
| Siblings | |
| Expected Salary | |
| Education: | |
| Off-days: | |
| Language: | |
| From | To | Country | Employer | Main Duties | Remark |
| --- | --- | --- | --- | --- | --- |
| 2020 | 2022 | Singapore | CHINESE EMPLOYER | FROM JULY 2020 UP TO DATE 2022- SHE IS WORKING FOR A CHINESE FAMILY IN AN HDB. SHE IS SERVING A COUPLE, 1 ELDERLY AND SHE IS LOOKING AFTER TWINS AND THEY WERE 2 YEARS OLD WHEN SHE LOOK AFTER THEM. SHE DOES ALL THE HOUSEHOLD CHORES, LAUNDRY, AND COOKING. SH | FINISHING HER CONTRACT IN JULY AND HAS NO INTENTION OF RENEWING HER CONTRACT. |
| 2006 | 2020 | Singapore | BRAZILLIAN FAMILY | FROM AUG 2016 TO JULY 2020- SHE WAS WORKING FOR A BRAZILIAN FAMILY IN A CONDO AND SHE-ASS LOOKING AFTER 2.5 Y/O AND 5 Y/O UNTIL NOW. SHE DOES EVERYTHING IN THE HOUSE LIKE CLEANING, WASHING CLOTHES, IRONING, GROCERY SHOPPING, AND COOKING. | HER EMPLOYER LEFT SINGAPORE. HER EMPLOYER IS HAPPY TO SPEAK TO ANY POTENTIAL EMPLOYER FOR REFERENCE. |
| 2013 | 2016 | Singapore | Brazilian family | FROM JULY 2013 TO AUG 2016- SHE WAS WORKING FOR A BRAZILIAN FAMILY IN A CONDO. SHE WAS LOOKING AFTER 2.5 Y/O & 6 Y/O. SHE DID ALL THE HOUSEHOLD CHORES, LAUNDRY, COOKING, MARKETING, IRONING, AND RUNNING ERRANDS. | Her EMPLOYER LEFT FOR GOOD AND SHE WAS INTRODUCE TO HER EMPLOYER FRIEND |
| 2006 | 2013 | Singapore | BRITISH FAMILY | GENERAL HOUSE WORK, COOKING,MARKETING,CLEANING,IRONING,WASHING CAR | EMPLOYER IS MIGRATED TO OTHER COUNTRY |
| Areas of Work | Willingness | Experience | Evaluation | Comments |
| --- | --- | --- | --- | --- |
| Care of infants/children | | 20 | | |
| Care of elderly | | | | |
| Care of disabled | | | | |
| General housework | | 20 | | |
| Cooking | | 20 | | |
| Language Skill: ENGLISH AND TAGALOG | | 10 | | |
| Other Skill: COOKING | | 20 Year(s) | | |
MARIA NANCY IS 46 YEARS OLD, A HIGH SCHOOL GRADUATE, AND MARRIED WITH 1 CHILD, 6 YEARS OLD, SHE IS WORKING HERE IN SINGAPORE TO SUPPORT HER CHILD AND TO HELP HER HUSBAND EARN MONEY FOR A BETTER FUTURE. NANCY HAS A VERY GOOD CHARACTER AND SHE IS HARDWORKING AND TRUSTWORTHY.
FROM THE YEAR 1998 TO 2006 AND OCT 2010 TO JULY 2013 - SHE WAS WORKING AS A HOUSEMAID, SERVED A FILIPINO FAMILY, LIVING IN A CONDO. SHE WAS HIRED FROM THE PHILIPPINES FOR THIS FAMILY CARE OF THE WHOLE HOUSE, MAINTAINING THE CLEANLINESS OF THE HOUSE. SHE ALSO DID THE COOKING, MARKETING AND AND GROCERIES. IN THE YEAR 2005, HER FILIPINO EMPLOYERS CAME OVER TO SINGAPORE TO WORK AND THEY BROUGHT NANCY ALONG WITH THEM, SHE CONTINUES TO BE THEIR HELPER UNTIL 2006. AND NANCY EXPRESSED HERSELF THAT SHE WILL GO BACK TO THE PHILIPPINES TO GET MARRIED. STARTED A FAMILY HAD ONE CHILD, SHE LOOKED AFTER HER CHILD FROM BIRTH AND UNTIL SHE WENT BACK TO WORK. IN 2010, SHE CAME BACK WITH THE SAME EMPLOYER UNTIL JULY 2013. UNFORTUNATELY, HER EMPLOYER MOVED TO THE USA, SO SHE NEEDED TO FIND A NEW EMPLOYER.
FROM JULY 2013 TO AUG 2016- SHE WAS WORKING FOR A BRAZILIAN FAMILY IN A CONDO. SHE WAS LOOKING AFTER 2.5 Y/O & 6 Y/O. SHE DID ALL THE HOUSEHOLD CHORES, LAUNDRY, COOKING, MARKETING, IRONING, AND RUNNING ERRANDS. Her EMPLOYER LEFT FOR GOOD AND SHE WAS INTRODUCED TO WORK FOR THEIR FRIEND.
FROM AUG 2016 TO JULY 2020- SHE WAS WORKING FOR A BRAZILIAN FAMILY IN A CONDO AND SHE LOOK AFTER 2.5 Y/O AND 5 Y/O UNTIL NOW. SHE DOES EVERYTHING IN THE HOUSE LIKE CLEANING, WASHING CLOTHES, IRONING, GROCERY SHOPPING, AND COOKING. HER EMPLOYER LEFT SINGAPORE. HER EMPLOYER IS HAPPY TO SPEAK TO ANY POTENTIAL EMPLOYER FOR REFERENCE.
FROM JULY 2020 UP TO DATE 2022- SHE IS WORKING FOR A CHINESE FAMILY IN AN HDB. SHE IS SERVING A COUPLE, 1 ELDERLY AND SHE IS LOOKING AFTER TWINS AND THEY WERE 2 YEARS OLD WHEN SHE LOOK AFTER THEM. SHE DOES ALL THE HOUSEHOLD CHORES, LAUNDRY, AND COOKING. SHE IS FINISHING HER CONTRACT IN JULY AND HAS NO INTENTION OF RENEWING HER CONTRACT.
To arrange an interview, please reach us through WhatsApp: LINA at 82463140, or BINGLE at 93715033
Thank you
Maid Agency: AATAS EMPLOYMENT AGENCY
(License No.: 98C2940)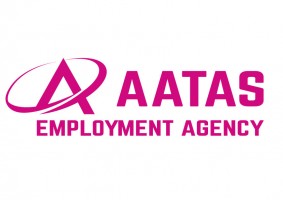 Address:
545 Orchard Road,Next to Hilton Hotel,
#06-14 Far East Shopping Centre,
Singapore 238882
Tel:
6737 8681
Email:
aatas@aatas.com.sg


Contact Person:
Bing / Lina
Handphone:
9371 5033 / 8246 3140 / 91392292/ 67378681
Website:
www.aatas.com.sg
Office Hour:
Monday-Friday : 10:00am to 7:00pm
Saturdays : Closed
Sundays : 10:00am to 4:00pm
Closed on Public Holidays

Last updated on 13-05-2022.
Maid Agency:
AATAS EMPLOYMENT AGENCY
Contact Person:
Bing / Lina
Phone:
9371 5033 / 8246 3140 / 91392292/ 67378681
Contact Maid Agency Regarding MARIA NANCY BUENAVENTURA