| | |
| --- | --- |
| Maid Name: | Marlyn Balisi Sibbaluca |
| Nationality: | Filipino maid |
| Experience: | Ex-Singapore maid |
| Language: | English: (Good) |
| Place Of Birth: | |
| Height: | |
| Weight: | |
| Religion: | |
| Marital Status: | |
| Number of Children: | |
| Siblings | |
| Expected Salary | |
| Education: | |
| Off-days: | |
| Language: | |
| From | To | Country | Employer | Main Duties | Remark |
| --- | --- | --- | --- | --- | --- |
| 2019 | 2023 | Philippines | health centre | 2019-2023, she is working as a Barangay Health Worker in their village. Her job is assisting the midwifery. Like weighing or taking the height of the individual and record them. | Due to low salary, she has decided to work abroad. |
| 2017 | 2017 | Singapore | CHINESE FAMILY | 04/01/2017 04/07/2017- She was working for in an apartment that has 8 students. 3 of them are the children of her employer. She was the one who maintain the house, like cleaning the house, cleaning the windows, marketing and cooked for them, washing clothe | She was fine working with this set up. However, she had problem with her husband and would like to s |
| 2016 | 2017 | Singapore | CHINESE FAMILY | Employer 1 19/11/2016 04/01/2017- She was working for a Singaporean Chinese family in an HDB. She was looking after 3 children aged, 12,14 and 18 years old. She did all household chores, laundry and cooking. | She only worked 3 months because she homesick and was sent back to the agency. |
| Areas of Work | Willingness | Experience | Evaluation | Comments |
| --- | --- | --- | --- | --- |
| Care of infants/children | | 10 | | |
| Care of elderly | | | | |
| Care of disabled | | | | |
| General housework | | 19 | | |
| Cooking | | 10 | | |
| Language Skill: TAGALOG AND ENGLISH | | 109 | | |
| Other Skill: infant care | | 10 Year(s) | | |
MARLYN IS 33 YEARS OLD AND SEPARATED. SHE HAS A 11 YEARS OLD CHILD. SHE IS SUITABLE IN TAKING CARE OF NEWBORN AND YOUNG CHILDREN. SHE CAN ALSO TAKE CARE OF ELDERLY. SHE CLAIMED THAT SHE CAN COOK AND SHE IS ABLE TO FOLLOW RECIPE BOOK.
Employer 1 19/11/2016 04/01/2017- She was working for a Singaporean Chinese family in an HDB. She was looking after 3 children aged 12,14 and 18 years old. She did all household chores, laundry and cooking. She only worked 3 months because she was homesick and was sent back to the agency.
Employer 2 04/01/2017 04/07/2017- She was working in an apartment that has 8 students. 3 of them are the children of her employer. She was the one who maintained the house, like cleaning the house, cleaning the windows, marketing and cooking for them, washing clothes and ironing. She was fine working with this set up. However, she had a problem with her husband and would like to save her marriage.
FROM YEAR 2019-2023, she is working as a Barangay Health Worker in their village. Her job is assisting the midwifery. Like weighing or taking the height of the individual and recording them. Due to low salary, she has decided to work abroad.
To arrange the interview, you may contact Lina at 82463140 or Bing at 93715033 through WhatsApp.
Maid Agency: AATAS EMPLOYMENT AGENCY
(License No.: 98C2940)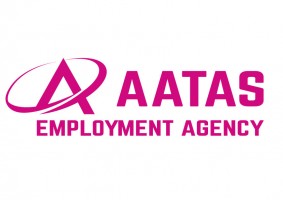 Address:
545 Orchard Road,Next to Hilton Hotel,
#06-14 Far East Shopping Centre,
Singapore 238882
Tel:
6737 8681
Email:
aatas@aatas.com.sg


Contact Person:
Bing / Lina
Handphone:
9371 5033 / 8246 3140 / 91392292/ 67378681
Website:
www.aatas.com.sg
Office Hour:
Monday-Friday : 10:00am to 7:00pm
Saturdays : Closed
Sundays : 10:00am to 4:00pm
Closed on Public Holidays

Last updated on 19-09-2023.
Maid Agency:
AATAS EMPLOYMENT AGENCY
Contact Person:
Bing / Lina
Phone:
9371 5033 / 8246 3140 / 91392292/ 67378681
Contact Maid Agency Regarding Marlyn Balisi Sibbaluca