| | |
| --- | --- |
| Maid Name: | Daisy Santos |
| Nationality: | Filipino maid |
| Experience: | Ex-Middle East maid |
| Language: | English: (Good) |
| Place Of Birth: | |
| Height: | |
| Weight: | |
| Religion: | |
| Marital Status: | |
| Number of Children: | |
| Siblings | |
| Expected Salary | |
| Education: | |
| Off-days: | |
| Language: | |
| From | To | Country | Employer | Main Duties | Remark |
| --- | --- | --- | --- | --- | --- |
| 2017 | 2019 | United Arab Emirates | ARABIAN FAMILY | Daisy started working here abroad in 2017 and is up until 2019 She worked for an Arabic family living in a landed house with 3 stories. She served an elderly couple and 8 children.30. 28. 26 24. 22. 20. 18. 16. her duties were all the household chores, lau | Reason for leaving: She has completed the contract, then she went back to Philippines |
| Areas of Work | Willingness | Experience | Evaluation | Comments |
| --- | --- | --- | --- | --- |
| Care of infants/children | | 2 | | |
| Care of elderly | | 5 mos | | |
| Care of disabled | | 5 months | | |
| General housework | | 2 | | |
| Cooking | | 2 | | |
| Language Skill: English, Tagalog | | 10 | | |
| Other Skill: childcare and cooking | | 2 Year(s) | | |
Daisy is 45 years old, a high school graduate, and a mother of 2 children ages 16 and 11 years old, She looks after her children when they are born. She has 5 siblings back in the Philippines and she is the number 5 among them, She has a big family in the Philippines, which is why she wanted to work in Singapore.
Daisy had experience taking care of babies and toddlers when she was a teenager because she took care of her nieces and nephews because she is the youngest of the family... Taking care of the elderly to her 55 years old Auntie, who has Kidney failure.
Daisy can cook Saudian and Filipino dishes like chicken curry
and Filipino dishes like Sinigang na baboy nilagang baka tinola adobo kaldereta pork steak chop suey friend fish fried fish chop suey or stir fry mixed vegetable adobo or soya sauce pork or chicken beef spaghetti beef steak and pork steak fried chicken buttered prawns pork soup and follow the recipe and willing to learn ma'am ood buko salad Leche flan spaghetti sauce with ground beef,
Daisy can take care of young children and newborn children if given a chance
Daisy is humble, has a good heart, is patient to take care of people who need nursing assistance, and is a responsible person.
She likes to take care of Dogs and cats, She has lots of Dogs in the Philippines
She can cook Arabic dishes and Filipino dishes and can follow recipe books
Daisy started working here abroad in 2017 and is up until 2019 She worked for an Arabic family living in a landed house with 3 stories. She served an elderly couple and 8 children.30. 28. 26 24. 22. 20. 18. 16. her duties were all the household chores, laundry, marketing, and cooking.
Reason for leaving: She completed the contract, then she went back to the Philippines
To arrange an interview, please reach us through WhatsApp: LINA at 82463140, BINGLE at 93715033
Maid Agency: AATAS EMPLOYMENT AGENCY
(License No.: 98C2940)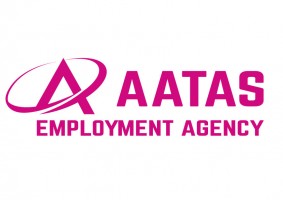 Address:
545 Orchard Road,Next to Hilton Hotel,
#06-14 Far East Shopping Centre,
Singapore 238882
Tel:
6737 8681
Email:
aatas@aatas.com.sg


Contact Person:
Bing / Lina
Handphone:
9371 5033 / 8246 3140 / 91392292/ 67378681
Website:
www.aatas.com.sg
Office Hour:
Monday-Friday : 10:00am to 7:00pm
Saturdays : Closed
Sundays : 10:00am to 4:00pm
Closed on Public Holidays

Last updated on 24-05-2023.
Maid Agency:
AATAS EMPLOYMENT AGENCY
Contact Person:
Bing / Lina
Phone:
9371 5033 / 8246 3140 / 91392292/ 67378681
Contact Maid Agency Regarding Daisy Santos