| | |
| --- | --- |
| Maid Name: | Pitchita Calumba |
| Nationality: | Filipino maid |
| Experience: | New maid |
| Language: | English: (Good) |
| Place Of Birth: | |
| Height: | |
| Weight: | |
| Religion: | |
| Marital Status: | |
| Number of Children: | |
| Siblings | |
| Expected Salary | |
| Education: | |
| Off-days: | |
| Language: | |
| From | To | Country | Employer | Main Duties | Remark |
| --- | --- | --- | --- | --- | --- |
| 2010 | 2012 | Philippines | FILIPINO FAMILY | 2010 to 2012 She work as a housemaid in Philippines, working for a Filipino family , employer were staying in an apartment, She serve a couple and they have 2 children ages 10 years old girls and 15 years old boy, Her duties were to assist on the children' | She completed her contract |
| 2012 | 2023 | Philippines | factory | 2015 to 2023 Pitchi is working as a lady guard. Her duties and responsibilities as lady guard were monitoring the employees . checking incoming and outgoing goods,bags inspection during incoming and outgoing from the area. monitor and check the whole area | She will still continue to work here while she is waiting for any job offer to Singapore. |
| Areas of Work | Willingness | Experience | Evaluation | Comments |
| --- | --- | --- | --- | --- |
| Care of infants/children | | 6 | | |
| Care of elderly | | | | |
| Care of disabled | | | | |
| General housework | | 6 | | |
| Cooking | | 6 | | |
| Language Skill: TAGALOG AND ENGLISH | | 10 | | |
| Other Skill: ELDERLY CARE AND INFANT CARE | | 6 Year(s) | | |
PITCHITA ( Picthi for short) is 38 years old, She studies in high school and continued one year in college,She stop in her schooling and work instead due to financial problem , Pitchi is a single mother with one son ages 7 years old now. . Pitchi has 5 siblings back in the Philippines, , She has a big family member , so she would like to help in terms of financial status. She has 2 years experience as a housemaid in the Philippines and Currently working as a lady guard, while waiting for her chance to work in Singapore.
Pitchi has cheerful personality and good attitude, When she was on her high school she helps to take care of her neices and nephews like playing , feeding, bathing and reading storey books for them.
PITCHI is confident in cooking Filipino dishes, She can cook the following like fried mix vegetables, egg omelette, fried fish, fried chicken, chopsuey, pork soup, chicken soup, fish soup and spaghetti. She is willing to learn other dishes and can follow youtube recipes.
2010 to 2012 She work as a housemaid in Philippines, working for a Filipino family , employer were staying in an apartment, She serve a couple and they have 2 children ages 10 years old girls and 15 years old boy, Her duties were to assist on the children's need for school, cooking and preparing 3 meals a day, prepare what they need like water bottle , lunch box and school uniforms, Pithci's secondary duties were all cleaning, ironing, laundry, cooking and grocery shopping on week end.was
2012 to 2023 Pitchi is working as a lady guard. Her duties and responsibilities as lady guard were monitoring the employees . checking incoming and outgoing goods,bags inspection during incoming and outgoing from the area. monitor and check the whole area of responsibilities. ask customers to log in and out everytime they move out and come into the compound. every hour.entertain the visitors if required, receiving calls from the manager and all other staff, She will still continue to work here while she is waiting for any job offer to Singapore.
If you are keen to interview her, kindly call at 67378681 or message me at 82463140/91392292 or ( Lina R1102188 ) Aatas Employment agency
Maid Agency: AATAS EMPLOYMENT AGENCY
(License No.: 98C2940)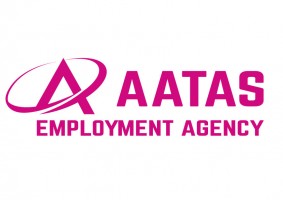 Address:
545 Orchard Road,Next to Hilton Hotel,
#06-14 Far East Shopping Centre,
Singapore 238882
Tel:
6737 8681
Email:
aatas@aatas.com.sg


Contact Person:
Bing / Lina
Handphone:
9371 5033 / 8246 3140 / 91392292/ 67378681
Website:
www.aatas.com.sg
Office Hour:
Monday-Friday : 10:00am to 7:00pm
Saturdays : Closed
Sundays : 10:00am to 4:00pm
Closed on Public Holidays

Last updated on 19-09-2023.
Maid Agency:
AATAS EMPLOYMENT AGENCY
Contact Person:
Bing / Lina
Phone:
9371 5033 / 8246 3140 / 91392292/ 67378681
Contact Maid Agency Regarding Pitchita Calumba