| | |
| --- | --- |
| Maid Name: | JENNY BIE B. SIBAY |
| Nationality: | Filipino maid |
| Experience: | New maid |
| Language: | English: (Good) |
| Place Of Birth: | |
| Height: | |
| Weight: | |
| Religion: | |
| Marital Status: | |
| Number of Children: | |
| Siblings | |
| Expected Salary | |
| Education: | |
| Off-days: | |
| Language: | |
| From | To | Country | Employer | Main Duties | Remark |
| --- | --- | --- | --- | --- | --- |
| 2012 | 2014 | United Arab Emirates | MUSLIM FAMILY | MAY 21,2012- MAY 30,2014 --Worked in Middle East ,her employer was staying in a landed property ( 3 storey) with 6 bedrooms and 6 toilets, She serve a couple and they have 6 children from newborn and the eldest was 18 years old.She share the workload with | Jenny worked for 2 years , she trained the new helper and then she left for good. |
| 2016 | 2023 | Philippines | dental clinic | SEPT.28, 2016 up to present 2023-- Se is currently working in the Dental clinic Philippines, assisting doctor in everything, preparing patients , preparing the Doctor's need before performing the dental procedure, explain preparing the to patients like pay | Reason for leaving: Dental assistant salary in Philippines is low, compared to if she works abroad.S |
| Areas of Work | Willingness | Experience | Evaluation | Comments |
| --- | --- | --- | --- | --- |
| Care of infants/children | | 2 | | |
| Care of elderly | | | | |
| Care of disabled | | | | |
| General housework | | 2 | | |
| Cooking | | 2 | | |
| Language Skill: TAGALOG AND ENGLISH | | 10 | | |
| Other Skill: CHILDCARE and newborn | | 2 Year(s) | | |
Jenny Bie is 36 years old third year in college, She did not continue her studies due to financial problem. a mother of 1 daughter 7 years old now, She took care of her daughter when she was born when they were born Experienced to work in Dubai for 5 years one employer only, she went back to Philippine to be with her children and plan to work in Singapore, her cousin advise her to work here in Singapore for a better salary. Her mother and her sisters will be the one to assist and guide her children when she comes to Singapore.
Jenny is available for employment in 6 to 7 weeks upon approval from MOM.
Jenny is patient, humble, kind, and loving towards children, she is an independent and responsible helper too
She also likes and has a passion for cooking, she can cook the following:
FILIPINO FOOD LIKE ABODO CHICKEN,AND ADOBO BABOY, NILAGANG BABOY, SINIGANG NA BABOY)(SWEET $ SOUR FRIEND FISH)(BATTERED SHRIMP)(CHICKEN CURRY)(SPAGHETTI)(BEEF STEW WITH TOMATO SAUCE)(FRUIT JELLY)(FRUIT SALAD)(BIKO)(PUTO CHEESE)(MACARONI SALAD)(BEEF STEAK)(BEEF CALDERETA)(BEEF BURGER STEAK)(PORK STEAK)(PORK CHOP)(PORK AFRITADA)(CORN SOUP)(FRIED PORK CHOP)(FRENCH FRIES)(MASH POTATO)(SWEET & SOUR FRIED FISH)(BOILED FISH WITH VEGETABLES)(FRIED EGG AND FRIED CHICKEN)
WORKING HISTORY
MAY 21,2012- MAY 30,2014 --Worked in Middle East ( Oman) ,her employer was staying in a landed property ( 3 storey) with 6 bedrooms and 6 toilets, She serve a couple and they have 6 children from newborn and the eldest was 18 years old.She share the workload with another Indonesian helper.their duties to take care of the children especially the newborn and the 2 younger children ( newborn and 2 years old) and secondary duties were all housework, cooking, ironing, laundry and listing groceries for delivery. Jenny worked for 2 years , she trained the new helper and then she left for good.
SEPT.28, 2016 up to present 2023-- Se is currently working in the Dental clinic Philippines, assisting doctor in everything, preparing patients , preparing the Doctor's need before performing the dental procedure, explain preparing the to patients like payment, medicine and what are the does and don'ts after seeing the Doctor. collecting payment after seeing the doctor.
Reason for leaving: Dental assistant salary in Philippines is low, compared to if she works abroad.She will be reporting to Manila agency once she is chosen. Available for employment in 6 to 7 weeks
To arrange an interview, please reach us through WhatsApp: BINGLE at 93715033, LINA at 82463140/9132292
Maid Agency: AATAS EMPLOYMENT AGENCY
(License No.: 98C2940)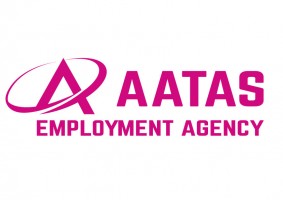 Address:
545 Orchard Road,Next to Hilton Hotel,
#06-14 Far East Shopping Centre,
Singapore 238882
Tel:
6737 8681
Email:
aatas@aatas.com.sg


Contact Person:
Bing / Lina
Handphone:
9371 5033 / 8246 3140 / 91392292/ 67378681
Website:
www.aatas.com.sg
Office Hour:
Monday-Friday : 10:00am to 7:00pm
Saturdays : Closed
Sundays : 10:00am to 4:00pm
Closed on Public Holidays

Last updated on 24-05-2023.
Maid Agency:
AATAS EMPLOYMENT AGENCY
Contact Person:
Bing / Lina
Phone:
9371 5033 / 8246 3140 / 91392292/ 67378681
Contact Maid Agency Regarding JENNY BIE B. SIBAY