| | |
| --- | --- |
| Maid Name: | Baby Rosary T Dadap |
| Nationality: | Filipino maid |
| Experience: | Ex-Middle East maid |
| Language: | English: (Good) |
| Place Of Birth: | |
| Height: | |
| Weight: | |
| Religion: | |
| Marital Status: | |
| Number of Children: | |
| Siblings | |
| Expected Salary | |
| Education: | |
| Off-days: | |
| Language: | |
| From | To | Country | Employer | Main Duties | Remark |
| --- | --- | --- | --- | --- | --- |
| 2017 | 2019 | United Arab Emirates | ARABIC FAMILY | March 2017-2019 August -- Worked in Saudi Arabia ( Qatar ) staying in a 3 storey house, She serves a couple and has 3 children ages 25, 20 and 12 years old, She duties were all around housework like cleaning, ironing, laundry cooking and washing the car. | She has completed contract for 2 years.and extended for 5 mos , She waited for her replacement first |
| 2010 | 2017 | Philippines | filipino FAMILY | Worked for Filipino family, worked in a landed house bungalow, She serve a couple has 2 children ages 19 and 25 years old, plus 65 granny who has weak both legs not able to walk, sitting in a wheel chair , Her duties were to take care of granny like bathi | She has completed contract due to low salary, She did not renew for another term. |
| 2006 | 2008 | Philippines | CHINESE / FILIPINO | Worked for Filipino Chinese family, staying in 2 storey house, serve a couple and they have 2 children ages 12, 9 , 7 and 3 years old, Her duties were to take care of the 4 children sending and fetching them to and from school, preparing all | She has completed her contract. |
| Areas of Work | Willingness | Experience | Evaluation | Comments |
| --- | --- | --- | --- | --- |
| Care of infants/children | | 6 | | |
| Care of elderly | | 7 | | |
| Care of disabled | | 7 | | |
| General housework | | 6 | | |
| Cooking | | 6 | | |
| Language Skill: TAGALOG AND ENGLISH | | 10 | | |
| Other Skill: ELDERLY CARE AND INFANT CARE | | 7 Year(s) | | |
Baby is 36 years old, high school graduate , married with 4 children ages 15,10,9,3, She looks after them when they were born, as a mother, she would like to work abroad so that she can support her children's education and to give them a good future,
baby is strong, healthy, mature and has cheerful personality.
She is very suitable in baby care, childcare and she is confident in cooking Filipino and Arabic dishes.. She can also follow recipe books or on you tube.
below are her working Experienced
March 2017-2019 August -- Worked in Saudi Arabia ( Qatar ) staying in a 3 storey house, She serves a couple and has 3 children ages 25, 20 and 12 years old, She duties were all around housework like cleaning, ironing, laundry cooking and washing the car. She has completed contract for 2 years.and extended for 5 mos , She waited for her replacement first then she went back to Philippines
2010-2017-- Worked for Filipino family, worked in a landed house bungalow, She serve a couple has 2 children ages 19 and 25 years old, plus 65 granny who has weak both legs not able to walk, sitting in a wheel chair , Her duties were to take care of granny like bathing, assisting in toilets, bathrooms and everything . She also did all around cleaning, mopping, cleaning the toilets, cleaning the bathrooms, tidy up the bedrooms, sweeping the backyard, cooking and grocery shopping. She has completed contract due to low salary, She did not renew for another term.
2006-2008 -- Worked for Filipino Chinese family, staying in 2 storey house, serve a couple and they have 4 children ages 12, 9 ,7 and 3 years old, Her duties were to take care of the 4 children sending and fetching them to and from school, preparing all the school needs like uniforms, water bottle, lunch box, school bags , preparing their breakfast , lunch and dinner She has completed her contract.
To arrange an interview, please reach us through WhatsApp: LINA at 82463140, or BINGLE at 93715033
Maid Agency: AATAS EMPLOYMENT AGENCY
(License No.: 98C2940)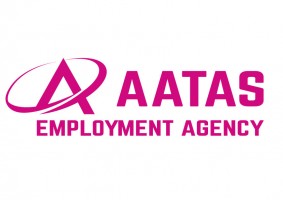 Address:
545 Orchard Road,Next to Hilton Hotel,
#06-14 Far East Shopping Centre,
Singapore 238882
Tel:
6737 8681
Email:
aatas@aatas.com.sg


Contact Person:
Bing / Lina
Handphone:
9371 5033 / 8246 3140 / 91392292/ 67378681
Website:
www.aatas.com.sg
Office Hour:
Monday-Friday : 10:00am to 7:00pm
Saturdays : Closed
Sundays : 10:00am to 4:00pm
Closed on Public Holidays

Last updated on 26-05-2023.
Maid Agency:
AATAS EMPLOYMENT AGENCY
Contact Person:
Bing / Lina
Phone:
9371 5033 / 8246 3140 / 91392292/ 67378681
Contact Maid Agency Regarding Baby Rosary T Dadap