| | |
| --- | --- |
| Maid Name: | TOLENTINO ARLENE GEMENIANO |
| Nationality: | Filipino maid |
| Experience: | Transfer maid |
| | Filipino Transfer maid |
| Language: | English: (Good) |
| Place Of Birth: | |
| Height: | |
| Weight: | |
| Religion: | |
| Marital Status: | |
| Number of Children: | |
| Siblings | |
| Expected Salary | |
| Education: | |
| Off-days: | |
| Language: | |
| From | To | Country | Employer | Main Duties | Remark |
| --- | --- | --- | --- | --- | --- |
| 2017 | 2023 | Singapore | CHINESE FAMILY | Chinese family in an HDB. She was hire to take care of 92 years old ah kong.Arlene look after Ahkong by 24 hours because only 2 of them in the house,She has a great responsibility because no one at home, she will know what to do in case of emergercy.in fac | Arlene is completing her contract soon and she does not wish to renew. She wants to change the envir |
| 2014 | 2017 | Singapore | FIL FAMILY | worked for a Filipino family in an HDB. She was looking after an elderly. Granny was bedridden, and had a brain tumor. 4 working adults.her duties were all housework, cooking and grocery shopping. | Employer had to let her go find another employer because granny has passed away, employer did not re |
| 2013 | 2014 | Singapore | CHINESE FAMILY | worked in a Chinese family in an HDB. She served a couple and 2 children ages newborn and 1 years old, When she joined the family, her duties were to take care of the 2 children,cooking, ironing marketing, car washing, and | Her employer also does not have any intention of hiring employer another helper. So she requested to |
| Areas of Work | Willingness | Experience | Evaluation | Comments |
| --- | --- | --- | --- | --- |
| Care of infants/children | | 3 | | |
| Care of elderly | | 9 | | |
| Care of disabled | | 9 | | |
| General housework | | 12 | | |
| Cooking | | 12 | | |
| Language Skill: ENGLISH | | 10> | | |
ARLENE is 46 years old and married with 3 kids 18, 17 and 14 years old. Arlene has working experience as a nanny and a babysitter in Singapore for more than 20 years, she has also experienced as a caregiver for elderly in Singapore.
Arlene can cook Chinese, western and Filipino dishes quite well.
below are her working experienced:
Employer 6 14/12/2017 up to 2023 is working for a Chinese family in an HDB. She was hire to take care of 92 years old ah kong.Arlene look after Ahkong by 24 hours because only 2 of them in the house,She has a great responsibility because no one at home, she will know what to do in case of emergercy.in fact Ah kong had 2 times heart attached, so because she is smart and knows what to do, ahkong is well taken care off, her other duties also includes all the housework, marketing , grocery shopping and cook for soft meal for her employer. Arlene is completing her contract soon and she does not wish to renew. She wants to change the environment, She would like to take care of young children.
Employer 5 27/01/2014 14/12/2017- worked for a Filipino family in an HDB. She was looking after an elderly. Granny was bedridden, and had a brain tumor. 4 working adults.her duties were all housework, cooking and grocery shopping.Employer had to let her go find another employer because granny has passed away, employer did not require a full time helper.
Employer 4 24/01/2013 27/01/2014- worked in a Chinese family in an HDB. She served a couple and 2 children ages newborn and 1 years old,When she joined the family, her duties were to take care of the 2 children,cooking, ironing marketing, car washing, and laundry. Reason for for leaving : was unable to cope up Her employer also does not have any intention of hiring another helper. So she requested to transfer.
Employer 3 09/03/2001 20/05/2002- worked for a Chinese family in a condo, looked after 2 kids 9 and 7 years old. Does all the household chores, laundry and cooking. She went back to the Philippines to get married.
Employer 1 23/12/2000 13/02/2001-worked a Chinese family in a landed property (2 storeys), looked after 2 kids ages 4 and 3 years old, did the cooking, laundry, car washing, and cleaned the house. She was sent back to the agency. She doesn't know the reason.
TO ARRANGE THE INTERVIEW YOU MAY CONTACT LINA AT 82463140 OR BING AT 93715033 THROUGH WHATSAPP
Maid Agency: AATAS EMPLOYMENT AGENCY
(License No.: 98C2940)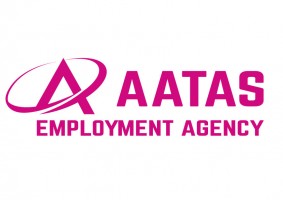 Address:
545 Orchard Road,Next to Hilton Hotel,
#06-14 Far East Shopping Centre,
Singapore 238882
Tel:
6737 8681
Email:
aatas@aatas.com.sg


Contact Person:
Bing / Lina
Handphone:
9371 5033 / 8246 3140 / 91392292/ 67378681
Website:
www.aatas.com.sg
Office Hour:
Monday-Friday : 10:00am to 7:00pm
Saturdays : Closed
Sundays : 10:00am to 4:00pm
Closed on Public Holidays

Last updated on 24-05-2023.
Maid Agency:
AATAS EMPLOYMENT AGENCY
Contact Person:
Bing / Lina
Phone:
9371 5033 / 8246 3140 / 91392292/ 67378681
Contact Maid Agency Regarding TOLENTINO ARLENE GEMENIANO