| | |
| --- | --- |
| Maid Name: | JOSIE ALBURO DUBLAIS |
| Nationality: | Filipino maid |
| Experience: | Transfer maid |
| | Filipino Transfer maid |
| Language: | English: (Good) |
| Place Of Birth: | |
| Height: | |
| Weight: | |
| Religion: | |
| Marital Status: | |
| Number of Children: | |
| Siblings | |
| Expected Salary | |
| Education: | |
| Off-days: | |
| Language: | |
| From | To | Country | Employer | Main Duties | Remark |
| --- | --- | --- | --- | --- | --- |
| 2011 | 2023 | Singapore | CHINESE EMPLOYER | Employer 4 04/11/2013 up to date 2023-- Working for Chinese, staying in HDB, serving for 4 people, a couple and girls daughter 15 years old, plus a dog small housework cooking and grocery shopping, | She is currently workign for more than 12 years She is not renewig her contract.both of them has dec |
| 2011 | 2011 | Singapore | Chinese family | Employer 2 07/09/2011 10/11/2011---worked for Chinese family, staying in a condo, servign for 4 people, a couple 21 and 19 ( girl and boy) house worked and cooking and grocery , | the children studies abroad so they dont need a helper anymore |
| 2011 | 2011 | Singapore | Chinese family | Employer 1 02/02/2011 07/09/2011 Chinese family, staying in HDB apartment , couple and children ages 4 years boys , twins, Plus granny. hosuework cooking and grocery shopping. | Reason for leaving: not able to please granny |
| Areas of Work | Willingness | Experience | Evaluation | Comments |
| --- | --- | --- | --- | --- |
| Care of infants/children | | 12 | | |
| Care of elderly | | | | |
| Care of disabled | | | | |
| General housework | | 12 | | |
| Cooking | | 12 | | |
| Language Skill: English and tagalog | | 10 | | |
| Other Skill: COOKING | | 12 Year(s) | | |
Josie is 46 years old, a high school graduate, single and is the 2nd child among the 3 siblings, She has a big family in the Philippines this is why she wanted to continue to work in Singapore.
Josie started working here in Singapore in Nov 2018 and is up to date in 2021, Josie has experienced taking care of babies and toddlers when she was a teenager because she took care of her nieces and nephews.
Josie can cook Chinese food like chicken curry, pork stew with dark sauce, vegetable salad, sweet and sour pork, chicken soup, with Chinese herbs, pork soup with fresh mushrooms, stir-fried vegetables, fry bee hoon, and spaghetti.She can cook Chinese dishes like chicken curry, sweet and sour, mixed vegetables, and porridge and follow the recipe books.
can cook Filipino food like pork/ chicken adobo ,chopsuey ,and stir fry vegetables.
Western food :like , spaghetti bolognese, carbonara ,beef stroganoff, chicken fricassee etc.and I can follow recipes for variety.
Chinese food:like chicken rice,stir-fry vegetables, sweet and sour pork ,lotus soup,steamed fish .
Employer 3 AND 4 ----10/11/2011 up to date 2023-- Working for Chinese, staying in HDB, serving for 3 people, a couple and girl's daughter 15 years old, plus a dog, small housework cooking and grocery shopping, Josie worked for this family for 12 years . Her salary was only $650, She asked for an increment as she needed more money to support her family in the Philippines, but because the employer can not increase anymore. They hired a Myanmar helper whose salary is only $480. so both of them have decided to part ways, Josie's current employer is okay to talk to any prospective employer.
Josie can be release from her employment anytime
Employer 2 07/09/2011 10/11/2011---worked for Chinese family, staying in a condo, serving for 4 people, a couple 21 and 19 ( girl and boy) house worked and cooking and grocery , the children studies abroad so they don't need a helper anymore
Employer 1 02/02/2011 07/09/2011 Chinese family, staying in HDB apartment , couple and children ages 4 years boys , twins, Plus granny. housework cooking and grocery shopping.
Reason for leaving: not able to please granny
TO ARRANGE THE INTERVIEW, YOU MAY CONTACT LINA AT 82463140 OR BING AT 93715033 THROUGH WHATSAPP
Maid Agency: AATAS EMPLOYMENT AGENCY
(License No.: 98C2940)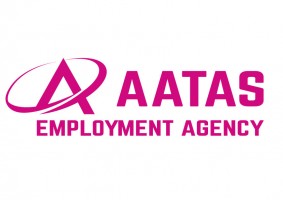 Address:
545 Orchard Road,Next to Hilton Hotel,
#06-14 Far East Shopping Centre,
Singapore 238882
Tel:
6737 8681
Email:
aatas@aatas.com.sg


Contact Person:
Bing / Lina
Handphone:
9371 5033 / 8246 3140 / 91392292/ 67378681
Website:
www.aatas.com.sg
Office Hour:
Monday-Friday : 10:00am to 7:00pm
Saturdays : Closed
Sundays : 10:00am to 4:00pm
Closed on Public Holidays

Last updated on 26-05-2023.
Maid Agency:
AATAS EMPLOYMENT AGENCY
Contact Person:
Bing / Lina
Phone:
9371 5033 / 8246 3140 / 91392292/ 67378681
Contact Maid Agency Regarding JOSIE ALBURO DUBLAIS