| | |
| --- | --- |
| Maid Name: | Cecil lazaro unay |
| Nationality: | Filipino maid |
| Experience: | New maid |
| Language: | English: (Good) |
| Place Of Birth: | |
| Height: | |
| Weight: | |
| Religion: | |
| Marital Status: | |
| Number of Children: | |
| Siblings | |
| Expected Salary | |
| Education: | |
| Off-days: | |
| Language: | |
| From | To | Country | Employer | Main Duties | Remark |
| --- | --- | --- | --- | --- | --- |
| 2022 | 2022 | Philippines | UREKA HOME APPLIANCE | Feb 2022 to Dec 2022 Worked in Ureka home appliances, serving in the production line her position as a line technician in the motor part of an electrician to make the electricity well-fitted. | completed her contract |
| 2009 | 2017 | Philippines | centennial food corp | 2009 to 2017 centennial food corporation her duties were repacking, sorting out the color and flavor of the product, and calculating, and weighing goods accurately. 2018 to 2019 - Working as a factory operator and taking out the excess material that the m | She completed her contract |
| 2002 | 2006 | Philippines | at home | 2002 - 2006 --When Cecile was in high school, She has already experienced taking care of young children and babies because She has many married relatives and she helps to take care of them. Note: Cecile has a tattoo on her right arm, you may request for p | she stops then work in company |
| Areas of Work | Willingness | Experience | Evaluation | Comments |
| --- | --- | --- | --- | --- |
| Care of infants/children | | 10 | | |
| Care of elderly | | | | |
| Care of disabled | | | | |
| General housework | | 2 | | |
| Cooking | | 2 | | |
| Language Skill: English, Tagalog | | 12 | | |
| Other Skill: cooking and childcare | | 2 Year(s) | | |
Cecile is 33 years old high school graduate, and a mother 2 children ages 14 and 5 years old, she has experience in taking care of newborns her own children and her relative's children She did not pursue her higher education due to financial problems, Cecile has 4 siblings back in the Philippines, She has big family members, so she would like to help in terms of financial status. Currently, she is helping in taking care of her niece and nephews (relatives' children ) ages newborn and above now, She helps to take care since her niece was born while also helping with housework at home while waiting for her chance to work in Singapore.
Cecile is confident in cooking Filipino dishes, She can cook the following fried mix vegetables, egg omelet, fried fish, fried chicken, chop suey, pork soup, chicken soup, fish soup, and spaghetti. She is willing to learn other dishes and can follow youtube recipes.
2002 - 2006 --When Cecile was in high school, She has already experienced taking care of young children and babies because She has many married relatives and she helps to take care of them.
Note: Cecile has a tattoo on her right arm, you may request for photo of it.
2009 to 2017 centennial food corporation her duties were repacking, sorting out the color and flavor of the product, and calculating, and weighing goods accurately.
2018 to 2019 - Working as a factory operator and taking out the excess material that the machine is not able to hold on.
Feb 2022 to Dec 2022 Worked in Ureka home appliances, serving in the production line her position as a line technician in the motor part of an electrician to make the electricity well-fitted.
TO ARRANGE THE INTERVIEW YOU MAY CONTACT LINA AT 82463140 OR BING AT 93715033 THROUGH WHATSAPP
Maid Agency: AATAS EMPLOYMENT AGENCY
(License No.: 98C2940)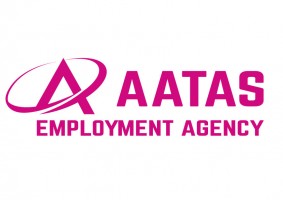 Address:
545 Orchard Road,Next to Hilton Hotel,
#06-14 Far East Shopping Centre,
Singapore 238882
Tel:
6737 8681
Email:
aatas@aatas.com.sg


Contact Person:
Bing / Lina
Handphone:
9371 5033 / 8246 3140 / 91392292/ 67378681
Website:
www.aatas.com.sg
Office Hour:
Monday-Friday : 10:00am to 7:00pm
Saturdays : Closed
Sundays : 10:00am to 4:00pm
Closed on Public Holidays

Last updated on 24-05-2023.
Maid Agency:
AATAS EMPLOYMENT AGENCY
Contact Person:
Bing / Lina
Phone:
9371 5033 / 8246 3140 / 91392292/ 67378681
Contact Maid Agency Regarding Cecil lazaro unay