| | |
| --- | --- |
| Maid Name: | REYES RUBILYN ASUPAN |
| Nationality: | Filipino maid |
| Experience: | Transfer maid |
| | Filipino Transfer maid |
| Language: | English: (Good) |
| Place Of Birth: | |
| Height: | |
| Weight: | |
| Religion: | |
| Marital Status: | |
| Number of Children: | |
| Siblings | |
| Expected Salary | |
| Education: | |
| Off-days: | |
| Language: | |
| From | To | Country | Employer | Main Duties | Remark |
| --- | --- | --- | --- | --- | --- |
| 2017 | 2023 | Singapore | CHINESE EMPLOYER | Employer 4 13/02/2017 UP TO DATE 2023 -working for a Chinese elderly lady in a condo, looking after an elderly, she brings the elderly to see doctor or doctor's appointment, cleaning the house, cooking, laundry and marketing. Reason of leaving is that her | Employer does not required a full time helper |
| 2015 | 2017 | Singapore | CHINESE FAMILY | Employer 3 16/02/2015 TO 13/02/2017-worked for a Chinese family in an HDB, served 2 working adults and 2 young adults that were in the univeristy, she did the household chores such as cooking, marketing, cleaning the house, car washing. She finished her co | The family also did not required a full time helper because the eldest went to overseas to study and |
| 2014 | 2015 | Singapore | CHINESE FAMILY | Employer 2 03/11/2014 TO 16/02/2015-worked for a Chinese family in a condo, looked after 7 years old and 5 years old twins, did all the household chores, laundry, cleaning the house, marketing, cooking, car washing, send-fetch children to-from school. | she requested to transfer because she cannot cope up the workload. |
| 2017 | 2023 | Singapore | CHINESE FAMILY | working in a condo, looking after an elderly, bring the elderly to see doctor or doctor's appointment, cleaning the house, cooking, laundry and marketing | her service is no longer needed, the employer is now in the rehab. she has dementia and diabetes |
| Areas of Work | Willingness | Experience | Evaluation | Comments |
| --- | --- | --- | --- | --- |
| Care of infants/children | | 9 | | |
| Care of elderly | | 6 | | |
| Care of disabled | | | | |
| General housework | | 9 | | |
| Cooking | | 9 | | |
| Language Skill: ENGLISH AND FILIPINO | | 10> | | |
| Other Skill: DOG AND CAT MINDING | | 9 Year(s) | | |
RUBILYN IS 41 YEARS OLD, MARRIED WITH 18 YEARS OLD SON THAT IS STUDYING IN COLLEGE. SHE HAS EXPERIENCED WORKING AS A DOMESTIC FOR 9 YEARS. SHE LOOKED AFTER AN ELDERLY WHO HAS DEMENTIA AND DIABETES. SHE ALSO LOOKED AFTER YOUNG KIDS AND SHE IS CONFIDENT. SHE IS ALSO CONFIDENT IN HER COOKING SKILLS AND HOUSEHOLD CHORES. SHE IS HARDWORKING, CAN BE TRUSTED AND VERY MATURED LADY.
Employer 4 13/02/2017 UP TO DATE-working for a Chinese elderly lady in a condo, looking after an elderly, she brings the elderly to see doctor or doctor's appointment, cleaning the house, cooking, laundry and marketing. Reason of leaving is that her service is no longer needed, the employer is now in the rehab for her dementia and diabetes. The elderly is now 83 years old.
Employer 3 16/02/2015 TO 13/02/2017-worked for a Chinese family in an HDB, served 2 working adults and 2 young adults that were in the univeristy, she did the household chores such as cooking, marketing, cleaning the house, car washing. She finished her contract. The family also did not required a full time helper because the eldest went to overseas to study and the youngest went for national service.
Employer 2 03/11/2014 TO 16/02/2015-worked for a Chinese family in a condo, looked after 7 years old and 5 years old twins, did all the household chores, laundry, cleaning the house, marketing, cooking, car washing, send-fetch children to-from school. she requested to transfer because she cannot cope up the workload.
Employer 1 30/05/2014 TO 03/11/2014-worked for a Chinese family in an HDB, looked after 4 years old and a newborn baby, she did the household chores, laundry, marketing and cooking. She was return to the agency, she doesn't know the reason.
To arrange the interview, you may contact Lina at 82463140 or Bing at 93715033.
Maid Agency: AATAS EMPLOYMENT AGENCY
(License No.: 98C2940)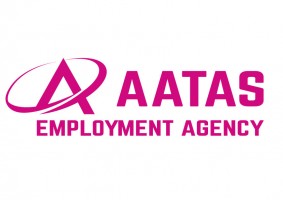 Address:
545 Orchard Road,Next to Hilton Hotel,
#06-14 Far East Shopping Centre,
Singapore 238882
Tel:
6737 8681
Email:
aatas@aatas.com.sg


Contact Person:
Bing / Lina
Handphone:
9371 5033 / 8246 3140 / 91392292/ 67378681
Website:
www.aatas.com.sg
Office Hour:
Monday-Friday : 10:00am to 7:00pm
Saturdays : Closed
Sundays : 10:00am to 4:00pm
Closed on Public Holidays

Last updated on 27-05-2023.
Maid Agency:
AATAS EMPLOYMENT AGENCY
Contact Person:
Bing / Lina
Phone:
9371 5033 / 8246 3140 / 91392292/ 67378681
Contact Maid Agency Regarding REYES RUBILYN ASUPAN