| | |
| --- | --- |
| Maid Name: | FELICITAS PERLA DONIEGO |
| Nationality: | Filipino maid |
| Experience: | Transfer maid |
| | Filipino Transfer maid |
| Language: | English: (Good) |
| Place Of Birth: | |
| Height: | |
| Weight: | |
| Religion: | |
| Marital Status: | |
| Number of Children: | |
| Siblings | |
| Expected Salary | |
| Education: | |
| Off-days: | |
| Language: | |
| From | To | Country | Employer | Main Duties | Remark |
| --- | --- | --- | --- | --- | --- |
| 2016 | 2018 | Singapore | CHINESE FAMILY | WORKED IN A CONDO, LOOKED AFTER GRANDMA (85) & GRANDPA (86), HOUSEHOLD CHORES | GRANDMA PASSED AWAY IN FEB 2018 AND WAS EMPLOYED BY THE DAUGHTER TO LOOKED AFTER GRANDPA |
| 2018 | 2018 | Singapore | CHINESE FAMILY | WORKED IN A CONDO, LOOKED AFTER GRANDMA (85) & GRANDPA (86), HOUSEHOLD CHORES | GRANDPA PASSED AWAY IN NOV 2018, HER SERVICE IS NO LONGER REQUIRED |
| 2018 | | Singapore | RUSSIAN FAMILY | WORKING IN AN HDB, SERVING A COUPLE AND THEIR KID WERE 7 AND 11 YEARS OLD, DOES THE MARKETING, COOKING, CLEANING THE HOUSE, TAKING CARE OF A DOG AND A CAT. | HER SERVICE IS NO LONGER REQUIRED AS THE CHILDREN ARE ALREADY GROWN UP |
Employer 3 27/12/2018 UP TP DATE- She is working for a Russian family in an HDB. She is serving a couple with their 2 kids and they were 7 and 11 years old when she joined with them. The family also has a dog and a cat that she look after. She does all the household chores such as cleaning the house, washing clothes and ironing, washing the toilet, cleaning the interior window, grocery shopping and cooking. She learned her western cooking from her Madam and now she confidently claimed that she can cook Russian dishes and she is able to follow recipe book and youtube. Her employer gave her a reference letter saying,"PERLA HAS JOINED US 4.5 YEARS AGO HELPING TO CARE FOR TWO KIDS (WHO WERE 7 AND 11 YEARS OLD AT THAT TIME), PETS (A CAT AND A DOG), WITH OTHER DOMESTIC CHORES. OVER THIS TIME, SHE IS ALWAYS CAREFUL AND RESPONSIBLE WHILE PERFORMING HER DUTIES, LOVED BY KIDS ANDRESPECTED BY US. PERLA DEMONSTRATES GOOD TIME MANAGEMENT, CAN BE TRUSTED WITH FINANCES. OVER THE YEARS WORKING IN OUR FAMILY, SHE ACQUIRED GOOD SKILLS PREPARING VARIOUS DISHES OF RUSSIAN AND WESTERN FOOD. WE WOULD CLEARLY RECOMMEND HER AS A DOMESTIC HELPER YOU WOULD NEVER REGRET HIRING."
Employer 2 28/02/2018 27/12/2018 - She was working for a Chinese family in a condo. Same household with her first employer. This time she looked after the Grandpa. Same task as before. Unfortunately the grandpa passed away.
Employer 1 31/03/2016 28/02/2018 - She was working for a Chinese family in a condo. She was hired to take care 2 elderly. Grandma was 85 years old and Grandpa was 86 years old. Her job was to accompany them with their daily activities, like walking, doctor's appointment, and they were slightly immobile. She did the household chores, laundry and some simple cooking. The Grandma passed away and she was employed by the daughter to take care the Grandpa.
Maid Agency: AATAS EMPLOYMENT AGENCY
(License No.: 98C2940)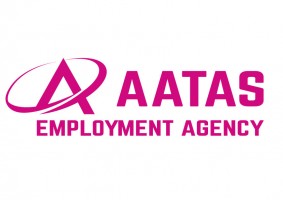 Address:
545 Orchard Road,Next to Hilton Hotel,
#06-14 Far East Shopping Centre,
Singapore 238882
Tel:
6737 8681
Email:
aatas@aatas.com.sg


Contact Person:
Bing / Lina
Handphone:
9371 5033 / 8246 3140 / 91392292/ 67378681
Website:
www.aatas.com.sg
Office Hour:
Monday-Friday : 10:00am to 7:00pm
Saturdays : Closed
Sundays : 10:00am to 4:00pm
Closed on Public Holidays

Last updated on 24-05-2023.
Maid Agency:
AATAS EMPLOYMENT AGENCY
Contact Person:
Bing / Lina
Phone:
9371 5033 / 8246 3140 / 91392292/ 67378681
Contact Maid Agency Regarding FELICITAS PERLA DONIEGO