| | |
| --- | --- |
| Maid Name: | PHILIPPINE LABIS BAGASO |
| Nationality: | Filipino maid |
| Experience: | Transfer maid |
| | Filipino Transfer maid |
| Language: | English: (Good) |
| Place Of Birth: | |
| Height: | |
| Weight: | |
| Religion: | |
| Marital Status: | |
| Number of Children: | |
| Siblings | |
| Expected Salary | |
| Education: | |
| Off-days: | |
| Language: | |
| From | To | Country | Employer | Main Duties | Remark |
| --- | --- | --- | --- | --- | --- |
| 2009 | 2011 | Singapore | CHINESE FAMILY | WORKED IN AN HDB, LOOKED AFTER 10 MONTHS OLD AND GREAT-GRANDMA (80 Y/O), DID ALL THE HOUSEHOLD CHORES AND LAUNDRY, HELPED THE GRANDMA TO COOK | FINISHED CONTACT AND WENT BACK TO THE PHILIPPINES |
| 2011 | | Singapore | CHINESE FAMILY | same family and same housework as above | HER SERVICE IS NO LONGER REQUIRED, THE GREAT-GRANDMA PASSED AWAY LAST 2017, HER SERVICE IS NO LONGER |
| Areas of Work | Willingness | Experience | Evaluation | Comments |
| --- | --- | --- | --- | --- |
| Care of infants/children | | 14 | | |
| Care of elderly | | 6 | | |
| Care of disabled | | | | |
| General housework | | 14 | | |
| Cooking | | 14 | | |
| Language Skill: ENGLISH AND FILIPINO | | more than | | |
| Other Skill: dog | | 12 Year(s) | | |
PHILIPPINE IS 48 YEARS OLD, MARRIED WITH 2 GROWN UP CHILDREN. SHE HAS 14 YEARS OF EXPERINCED WORKING AS A DOEMSTIC HELPER. SHE IS CAPABLE IN TAKING CARE OF NEWBORN BABY, TODDLER, ELDERLY CARE AND HOUSEHOLD CHORES.
Employer 2 05/11/2011 UP TO DATE- She is employed by the brother of her previous employer. They are staying close by with she came back. They hired her to take care of the great-grandma who was 82 years old and slight immobile, she has diabetes. She also took cake of the child that she looked after before (during day time) and that time the child was already 3 years old. Her madam gave birth that she also looked after and her previous madam also gave birth too that she also looked after during day time. She is looking after total of 2 newborn babies, 1 toddler and the great-grandma. She does all the household chores and laundry. Mostly the grandma is the one cooking for them. She will only cook if the grandma is not available. The great-grandma passed away last 2017 and the children now are 14, 11 and 10 years old. Since the children are already grown up, they will let her go.
Employer 1 08/07/2009 28/06/2011- She was working for a Chinese family in an HDB. She was serving a couple and 10 months old baby. From Monday to Friday the couple will bring them to the other house in the mornings and come back in the evenings. Then she will clean the house, does the laundry and prepare the things that she will bring to the grandma house for the next day. The other house consist of great-grandma and the grandmother and 3 more adults. In that house, she will keep an eye for the great-grandmother while she was taking care of the infant. The grandma will comeback lunch time to cook for them. If she has time, she will also clean the house of the grandma while the baby was sleeping. She finished her contract and went back to the Philippines.
You may contact Lina at 82463140 or Bing at 93715033 through whatsApp.
Maid Agency: AATAS EMPLOYMENT AGENCY
(License No.: 98C2940)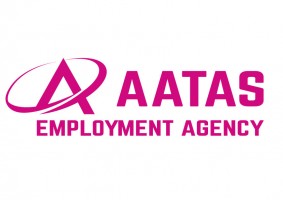 Address:
545 Orchard Road,Next to Hilton Hotel,
#06-14 Far East Shopping Centre,
Singapore 238882
Tel:
6737 8681
Email:
aatas@aatas.com.sg


Contact Person:
Bing / Lina
Handphone:
9371 5033 / 8246 3140 / 91392292/ 67378681
Website:
www.aatas.com.sg
Office Hour:
Monday-Friday : 10:00am to 7:00pm
Saturdays : Closed
Sundays : 10:00am to 4:00pm
Closed on Public Holidays

Last updated on 24-05-2023.
Maid Agency:
AATAS EMPLOYMENT AGENCY
Contact Person:
Bing / Lina
Phone:
9371 5033 / 8246 3140 / 91392292/ 67378681
Contact Maid Agency Regarding PHILIPPINE LABIS BAGASO