| | |
| --- | --- |
| Maid Name: | LORELIE SALOSA BACELES |
| Nationality: | Filipino maid |
| Experience: | Transfer maid |
| | Filipino Transfer maid |
| Language: | English: (Good) |
| Place Of Birth: | |
| Height: | |
| Weight: | |
| Religion: | |
| Marital Status: | |
| Number of Children: | |
| Siblings | |
| Expected Salary | |
| Education: | |
| Off-days: | |
| Language: | |
| From | To | Country | Employer | Main Duties | Remark |
| --- | --- | --- | --- | --- | --- |
| 2005 | 2022 | Singapore | Filipino-Singaporean | worked in a HDB. When she joined the family she was looking after a newly-born child and after 2 years another newborn. Her employer both were working. She was fully in charged of the house, the kids and managing the kitchen. She took proud of her cooking. | She was being release because the children are already independent. She is still in contact with the |
| 2022 | 2023 | Singapore | Indian family | works in a condo. She is working for a vegetarian couple. No kids, no pets. She is mainly doing the household chores, laundry, marketing and cooking. She can cook vegetarian dishes and she is able to follow recipe book. | She requested to transfer because she cannot take the vegetarian food. They are strictly vegetarian. |
| Areas of Work | Willingness | Experience | Evaluation | Comments |
| --- | --- | --- | --- | --- |
| Care of infants/children | | 17 | | |
| Care of elderly | | | | |
| Care of disabled | | | | |
| General housework | | 17 | | |
| Cooking | | 17 | | |
| Language Skill: ENGLISH AND FILIPINO | | 10> | | |
LORELIE IS MARRIED WITH 8 GROWN UP CHILDREN, SHE HAS 17 YEARS OF EXPERIENCE AS A DOMESTIC HELPER HERE IN SINGAPORE. FOR ALMOST 18 YEARS, SHE ONLY WORKS FOR 2 EMPLOYERS. FIRST EMPLOYER, SHE WORKED FOR 17 YEARS. SHE WAS MANAGING THE HOUSE BY HERSELF BECAUSE BOTH OF HER EMPLOYERS WERE WROKING FULL TIME. SHE WAS TAKING CARE NEWBORN AND ANOTHER NEWBORN BABY AFTER 2 YEARS OF WORKING. THEN SHE MOVED TO AN INDIAN VEGETARIAN COUPLE FOR 9 MONTHS. SHE IS VERY GOOD IN TAKING CARE OF BABIES AND YOUNG CHILDREN. SHE CAN ALSO DO THE COOKING VARIETY OF DISHES. LORELIE IS KIND HEARTED, SOFT SPOKEN, MOTHERLY TYPE OF WORKER. SHE STILL WOULD LIKE TO WOKR HERE IN SINGAPORE BECAUSE HER 2 YOUNGEST CHILDREN ARE STILL IN THE UNIVERSITY AND SHE IS STILL SUPPORTING THEM. SHE IS STILL IN CONTACT WITH HER PREVIOUS EMPLOYER AND THEY ARE WILLING TO GIVE A REFERENCE IF REQUIRED AS WELL AS THE CURRENT EMPLOYER.
Employer 2 16/08/2022 up to date- She is working for an Indian family in a condo. She is working for a vegetarian couple. No kids, no pets. She is mainly doing the household chores, laundry, marketing and cooking. She can cook vegetarian dishes and she is able to follow recipe book. She requested to transfer because she cannot take the vegetarian food. They are strictly vegetarian. Able to speak to the employer for reference.
Employer 1 17/10/2005 16/08/2022 - Was working for a Filipino-Singaporean family in a HDB. When she joined the family she was looking after a newly-born child and after 2 years another newborn. Her employer both were working. She was fully in charged of the house, the kids and managing the kitchen. She took proud of her cooking. She can cook very well and variety of dishes. She did the household chores, like cleaning the house, cleaning the windows, toilets, dusting the counter top, cleaning the bedrooms everyday etc. She worked for 17 years for the family. She was being release because the children are already independent. She is still in contact with the employer until now.
TO ARRANGE THE INTERVIEW, YOU MAY REACH US AT 82461340 LINA OR BING AT 93715033 THROUGH WHATSAPP.
Maid Agency: AATAS EMPLOYMENT AGENCY
(License No.: 98C2940)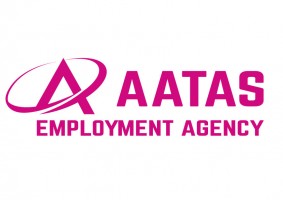 Address:
545 Orchard Road,Next to Hilton Hotel,
#06-14 Far East Shopping Centre,
Singapore 238882
Tel:
6737 8681
Email:
aatas@aatas.com.sg


Contact Person:
Bing / Lina
Handphone:
9371 5033 / 8246 3140 / 91392292/ 67378681
Website:
www.aatas.com.sg
Office Hour:
Monday-Friday : 10:00am to 7:00pm
Saturdays : Closed
Sundays : 10:00am to 4:00pm
Closed on Public Holidays

Last updated on 25-05-2023.
Maid Agency:
AATAS EMPLOYMENT AGENCY
Contact Person:
Bing / Lina
Phone:
9371 5033 / 8246 3140 / 91392292/ 67378681
Contact Maid Agency Regarding LORELIE SALOSA BACELES