| | |
| --- | --- |
| Maid Name: | WINDY DOMINGO OLIVEROS |
| Nationality: | Filipino maid |
| Experience: | New maid |
| Language: | English: (Good) |
| Place Of Birth: | |
| Height: | |
| Weight: | |
| Religion: | |
| Marital Status: | |
| Number of Children: | |
| Siblings | |
| Expected Salary | |
| Education: | |
| Off-days: | |
| Language: | |
| From | To | Country | Employer | Main Duties | Remark |
| --- | --- | --- | --- | --- | --- |
| 2018 | 2022 | Philippines | FILIPINO FAMILY | worked in a bungalow and was taking care of a 4-year-old boy, and did the household chores, laundry, and cooking. | resigned because going to give birth to her second child. |
| Areas of Work | Willingness | Experience | Evaluation | Comments |
| --- | --- | --- | --- | --- |
| Care of infants/children | | 8 | | |
| Care of elderly | | | | |
| Care of disabled | | | | |
| General housework | | 8 | | |
| Cooking | | 10> | | |
| Language Skill: ENGLISH, TAGALOG | | 10> | | |
| Other Skill: dog and cat | | 10> | | |
WINDY is 28 years old and married with 2 children aged 8 and 1 years old. She is a college graduate with a Bachelor of Science in Criminology and she has 21 units for Education. Her husband is a guest attendant in a hotel. Her husband's income is just enough for their daily needs. She has decided that she will work abroad to be able to save money and to be able to send their children to school to have a brighter future. In May 2018, she worked as a helper for their neighbor to take care of a 4 years old, same-aged as her son. And she did like cleaning the house, doing laundry, and cooking. Her employer was the one who did the marketing and grocery. At night, she will go back to her house.
NEWBORN AND CHILDCARE:
She is very confident to take care of a baby from birth since she was the one who took care of her own children. She knows how to bathe a baby, change nappy and clothes, put the baby to sleep, sing lullabies, play with them, sterilize milk bottles, prepare or make milk, feed them etc.
HOUSEHOLD CHORES:
She knows how to clean a house, and goes to the wet or supermarket. She knows how to see fresh meat/fish/veggies. She knows how to use electric appliances such as washing machine, rice cooker, vacuum cleaner, microwave etc. She knows how to wash clothes by hand.
COOKING:
She can cook mainly Filipino dishes such as Pork / Chicken adobo, Afritada, sweet and sour fish, Steamed shrimp, Caldereta, Lumpia, Penaikbet (mixed veggies), eggplant omelet, beef/pro stew, mixed veggies soup or stored fry, fried fish / chicken and many more. She is able to follow recipe books or youtube.
To arrange an interview, please contact Lina at 82463140 or Bingle at 93715033 through whatsApp.
Maid Agency: AATAS EMPLOYMENT AGENCY
(License No.: 98C2940)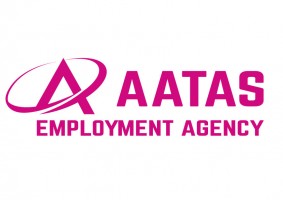 Address:
545 Orchard Road,Next to Hilton Hotel,
#06-14 Far East Shopping Centre,
Singapore 238882
Tel:
6737 8681
Email:
aatas@aatas.com.sg


Contact Person:
Bing / Lina
Handphone:
9371 5033 / 8246 3140 / 91392292/ 67378681
Website:
www.aatas.com.sg
Office Hour:
Monday-Friday : 10:00am to 7:00pm
Saturdays : Closed
Sundays : 10:00am to 4:00pm
Closed on Public Holidays

Last updated on 18-09-2023.
Maid Agency:
AATAS EMPLOYMENT AGENCY
Contact Person:
Bing / Lina
Phone:
9371 5033 / 8246 3140 / 91392292/ 67378681
Contact Maid Agency Regarding WINDY DOMINGO OLIVEROS