| | |
| --- | --- |
| Maid Name: | Endah Santi |
| Nationality: | Filipino maid |
| Experience: | New maid |
| Language: | English: (Good) |
| Place Of Birth: | |
| Height: | |
| Weight: | |
| Religion: | |
| Marital Status: | |
| Number of Children: | |
| Siblings | |
| Expected Salary | |
| Education: | |
| Off-days: | |
| Language: | |
| Areas of Work | Willingness | Experience | Evaluation | Comments |
| --- | --- | --- | --- | --- |
| Care of infants/children | | 1 | | |
| Care of elderly | | | | |
| Care of disabled | | | | |
| General housework | | 1 | | |
| Cooking | | 1 | | |
| Language Skill: English and Malayu | | 10 | | |
| Other Skill: childcare and cooking | | 1 Year(s) | | |
INDAH is years old, a high school graduate,a mother of 1 son age 14 years old now. She wants to work in Singapore to work to support family back in Indonesia.Indah 's family lives in the province of Indonesia Bojong Siawi, She is the eldest among the 2 siblings ( 1 bro and 1 sister) in the family and her responsibilities in terms of finances are great. She has experience as a domestic helper in Jakarta.
INDAH - has good personality, happy and cheerful, when I interviewed her, She can understand a little English and can speak good bahasa, When I asked her, She likes to take care of Children but she does not mind taking care of the elderly.
INDAH is independent, and responsible, and can cook Indonesian, and other dishes well. She can cook sayor Ludy, mee rubus, nasi lamak, fish curry, chicken curry, fried rice, porridge, sambal chili, seam fish, chicken garlic, chicken steak, mee soto, fried bee hoon, soup, porridge, and many Indonesian dishes
Employer 4 06/01/2023 07/02/2023- Worked in Singapore for a Malay family flat, madam, taking care of granny and asking 76 and 78, housework. Her employer lives in an HDB, The duties were all the housework, cooking, cleaning, ironing, grocery shopping, washing the car, a little gardening, and everything. She go back to Indonesia.
Employer 3 27/04/2022 28/05/2022 ---Worked for Malay family HDB flat, people 6 76 and 78 direct hires, 3 and 2 Indonesia. Reason 2 children can not take care
Employer 2 14/06/2018 16/07/2018 --Worked for a Malay family. condo with 3 bedrooms, 3 toilets, 4 people, sir and 90 and 5 girl years, no agent, Indonesia. Reason: Granny passed away.
Employer 1 11/04/2018 14/06/2018 Worked for Malay family, HDB flat, 3 people, madam, sir, child 5 girl, Reason: 2 months - not enough food. lock the referenced.
She will be available for employment in 2 WEEKS,
To arrange an interview, please reach us through WhatsApp: LINA at 82463140, 91392292, or BINGLE at 93715033
Maid Agency: AATAS EMPLOYMENT AGENCY
(License No.: 98C2940)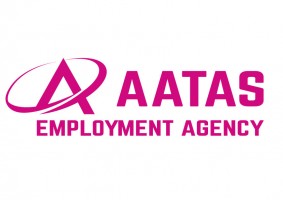 Address:
545 Orchard Road,Next to Hilton Hotel,
#06-14 Far East Shopping Centre,
Singapore 238882
Tel:
6737 8681
Email:
aatas@aatas.com.sg


Contact Person:
Bing / Lina
Handphone:
9371 5033 / 8246 3140 / 91392292/ 67378681
Website:
www.aatas.com.sg
Office Hour:
Monday-Friday : 10:00am to 7:00pm
Saturdays : Closed
Sundays : 10:00am to 4:00pm
Closed on Public Holidays

Last updated on 23-08-2023.
Maid Agency:
AATAS EMPLOYMENT AGENCY
Contact Person:
Bing / Lina
Phone:
9371 5033 / 8246 3140 / 91392292/ 67378681
Contact Maid Agency Regarding Endah Santi