| | |
| --- | --- |
| Maid Name: | MONETTE GAPUZ QUADRA |
| Nationality: | Filipino maid |
| Experience: | New maid |
| Language: | English: (Good) |
| Place Of Birth: | |
| Height: | |
| Weight: | |
| Religion: | |
| Marital Status: | |
| Number of Children: | |
| Siblings | |
| Expected Salary | |
| Education: | |
| Off-days: | |
| Language: | |
| From | To | Country | Employer | Main Duties | Remark |
| --- | --- | --- | --- | --- | --- |
| 2021 | 2023 | Philippines | FILIPINO FAMILY | WORKS IN A 2-STOREY HOUSE, 3 BEDROOMS AND 2 TOILETS. SHE IS TAKING CARE OF 2 KIDS AGES 2 AND 6 YEARS OLD. SHE DOES THE HOUSEHOLD CHORES SUCH AS CLEANING THE HOUSE, WASHING THE TOILETS, MARKETING, COOKING, WASHING CLOTHES, IRONING, GARDENING. | WOULD LIKE TO EARN MORE SALARY |
| Areas of Work | Willingness | Experience | Evaluation | Comments |
| --- | --- | --- | --- | --- |
| Care of infants/children | | 2 | | |
| Care of elderly | | | | |
| Care of disabled | | | | |
| General housework | | 2 | | |
| Cooking | | 2 | | |
| Language Skill: ENGLISH, TAGALOG | | MORE THAN | | |
| Other Skill: DOG, CAT | | | | |
MONETTE IS SINGLE AND COLLEGE GRADUATE. SHE IS WORKING AS A DOMESTIC HELPER IN THE PHILIPPINES FOR A FILIPINO FAMILY YEAR NOVEMBER 2021. SHE WORKS IN A 2-STOREY HOUSE, 3 BEDROOMS AND 2 TOILETS. SHE IS TAKING CARE OF 2 KIDS AGES 2 AND 6 YEARS OLD. SHE DOES THE HOUSEHOLD CHORES SUCH AS CLEANING THE HOUSE, WASHING THE TOILETS, MARKETING, COOKING, WASHING CLOTHES, IRONING, GARDENING.
MONETTE IS READY TO TAKE ANY JOB INCLUDING TAKING CARE OF THE ELDERLY. HER EXPERTISE IS TAKING CARE OF TODDLERS. SHE CAN COOK A VARIETY OF FILIPINO DISHES AND SHE IS ABLE TO FOLLOW THE RECIPE BOOK. SHE CAN COOK LIKE, CHICKEN ADOBO, PORK / BEEF STEW, MIXED STIR-FRIED VEGETABLES, STIR-FRIED KANGKONG, VEGETABLES WITH COCONUT MILK, FRIED RICE, FILIPINO FRIED NOODLES OR BEEHOON, AND MANY MORE. SHE IS A FAST LEARNER AND SHE IS ABLE TO FOLLOW INSTRUCTIONS. SHE CAN SPEAK ENGLISH. SHE IS NEAT AND TIDY TYPE OF WORKER. SHE IS SEEKING A JOB HERE IN SINGAPORE BECAUSE SHE WOULD LIKE TO EARN MORE TO SAVE MONEY FOR HERSELF AND HER FAMILY.
TO ARRANGE THE INTERVIEW YOU MAY REACH LINA AT 91392292 OR BING AT 93715033 THROUGH WHATSAPP.
Maid Agency: AATAS EMPLOYMENT AGENCY
(License No.: 98C2940)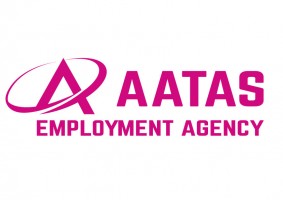 Address:
545 Orchard Road,Next to Hilton Hotel,
#06-14 Far East Shopping Centre,
Singapore 238882
Tel:
6737 8681
Email:
aatas@aatas.com.sg


Contact Person:
Bing / Lina
Handphone:
9371 5033 / 8246 3140 / 91392292/ 67378681
Website:
www.aatas.com.sg
Office Hour:
Monday-Friday : 10:00am to 7:00pm
Saturdays : Closed
Sundays : 10:00am to 4:00pm
Closed on Public Holidays

Last updated on 18-09-2023.
Maid Agency:
AATAS EMPLOYMENT AGENCY
Contact Person:
Bing / Lina
Phone:
9371 5033 / 8246 3140 / 91392292/ 67378681
Contact Maid Agency Regarding MONETTE GAPUZ QUADRA