| | |
| --- | --- |
| Maid Name: | VENICE DAGON REPELES |
| Nationality: | Filipino maid |
| Experience: | New maid |
| Language: | English: (Good) |
| Place Of Birth: | |
| Height: | |
| Weight: | |
| Religion: | |
| Marital Status: | |
| Number of Children: | |
| Siblings | |
| Expected Salary | |
| Education: | |
| Off-days: | |
| Language: | |
| From | To | Country | Employer | Main Duties | Remark |
| --- | --- | --- | --- | --- | --- |
| 2019 | 2023 | Philippines | Filipino family | 2019 to 2023 She is working as a domestic helper and a nanny to one of a Filipino family in the Philippines She is working in a landed property ( 2 story) serving a couple and 2 children ages 7 and 13 years old. She takes care of the children like preparin | She has been working for 4 years and she would like to work abroad. her current employer can let her |
| Areas of Work | Willingness | Experience | Evaluation | Comments |
| --- | --- | --- | --- | --- |
| Care of infants/children | | 4 | | |
| Care of elderly | | | | |
| Care of disabled | | | | |
| General housework | | 4 | | |
| Cooking | | 4 | | |
| Language Skill: TAGALOG AND ENGLISH | | 10 | | |
| Other Skill: ELDERLY CARE AND INFANT CARE | | 4 Year(s) | | |
Venice is 39 years old, a high school graduate, married with 4 children ages 20, 18, 16, and 12 years old all of are girls, She would like to work abroad because she has been working as a helper in the Philippines and her salary is low, She would like to have a higher salary so that she can support her children's studies.
Venice is suitable for childcare and babies. She can also take care of the elderly if she is given a chance.
Venice is an Independent, responsible, and mature worker.
She can cook Spaghetti sauce with ground beef, carbonara, creamy garlic chicken pasta, fruit jelly, chicken curry, chicken caldera, etc. Beef caldera, sweet and sour pork, fried pork chop, pork afritada, spicy shrimp and crabs, fish fillets, buttered shrimp with garlic, seafood chop suey, sweet and sour fish
She will be available for employment in 5 to 6 weeks.
2019 to 2023 She is working as a domestic helper and a nanny to a Filipino family in the Philippines She is working on a landed property ( 2 stories ) serving a couple and 2 children ages 7 and 13 years old 2 boys She takes care of the children like preparing them for school, getting their meals every day, school uniforms, water bottles, etc. Her other duties are cleaning, ironing, laundry, grocery shopping cooking, and washing the car, She has been working for 4 years and she would like to work abroad. her current employer can let her go within a month.
To arrange an interview, please reach us through WhatsApp: LINA at 91392292, 82463140, or BINGLE at 93715033 or call 67378681
Maid Agency: AATAS EMPLOYMENT AGENCY
(License No.: 98C2940)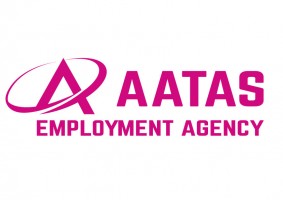 Address:
545 Orchard Road,Next to Hilton Hotel,
#06-14 Far East Shopping Centre,
Singapore 238882
Tel:
6737 8681
Email:
aatas@aatas.com.sg


Contact Person:
Bing / Lina
Handphone:
9371 5033 / 8246 3140 / 91392292/ 67378681
Website:
www.aatas.com.sg
Office Hour:
Monday-Friday : 10:00am to 7:00pm
Saturdays : Closed
Sundays : 10:00am to 4:00pm
Closed on Public Holidays

Last updated on 19-09-2023.
Maid Agency:
AATAS EMPLOYMENT AGENCY
Contact Person:
Bing / Lina
Phone:
9371 5033 / 8246 3140 / 91392292/ 67378681
Contact Maid Agency Regarding VENICE DAGON REPELES