| | |
| --- | --- |
| Maid Name: | Dory Oladio Canja |
| Nationality: | Filipino maid |
| Experience: | New maid |
| Language: | English: (Good) |
| Place Of Birth: | |
| Height: | |
| Weight: | |
| Religion: | |
| Marital Status: | |
| Number of Children: | |
| Siblings | |
| Expected Salary | |
| Education: | |
| Off-days: | |
| Language: | |
| From | To | Country | Employer | Main Duties | Remark |
| --- | --- | --- | --- | --- | --- |
| 2021 | 2023 | Philippines | AFGHANISTAN/ FILIPIN | 2021 2023 July in the Philippines staying in a Bungalow, serving a couple in their 68's( Filipino married to Afghanistan) and they have 3 children 42,36,33. her duties are general housework, but she is more focused on cooking and grocery shopping. | She is ready to work in Singapore anytime. |
| 2003 | 2014 | Philippines | FILIPINO FAMILY | 2003 to 2014- She worked as a housemaid in the Philippines, she worked as a working student, her employer stayed in a bungalow house, She served a couple, Her duties were all the housework like cleaning, ironing, laundry, washing the bathrooms, and toilets | She has worked for 11 years with one employer only |
| Areas of Work | Willingness | Experience | Evaluation | Comments |
| --- | --- | --- | --- | --- |
| Care of infants/children | | 10 | | |
| Care of elderly | | | | |
| Care of disabled | | | | |
| General housework | | 10 | | |
| Cooking | | 10 | | |
| Language Skill: English, Tagalog | | 10 | | |
| Other Skill: childcare and cooking | | 4 Year(s) | | |
Dory is 28 years old, one year in high school graduate, and single. She did not pursue her higher education due to financial problems, Dory has 9 siblings back in the Philippines, and she has one sister here who has a big family member, so she would like to help in terms of financial status. Currently, she is helping in taking care of her niece ages 7 years old now, She has helped to take care since her niece was born while also helping with housework at home while waiting for her chance to work in Singapore.
Dory is confident in cooking Filipino dishes, She can cook the following Pork, chicken BBQ, chicken/pork menudo, chicken/pork adobo, chicken/pork Estofado, beef steam fish sweet and sour chicken/pork aptitude, chop suey chicken curry tang hoon soup
carbonara,spaghetti, lumpia shanghai
Dessert:
Leche flan, maja blanca, vegetable/fruit/macaroni salad, mango float She is willing to learn other dishes and can follow YouTube recipes.
When Dory was in high school, She was already experienced in taking care of young children and babies because She had lots of relatives who were married and she helped to take care of them.
When she was in elementary school her parents already taught her how to cook rice and cook simple dishes, cleaning the house.
June 2021 2023 July in the Philippines staying in a Bungalow, serving a couple in their 68's( Filipino married to Afghanistan) and they have 3 children 42,36,33. her duties are general housework, but she is more focused on cooking and grocery shopping. She is ready to work in Singapore anytime.
2003 to 2014- She worked as a housemaid in the Philippines, she worked as a working student, her employer stayed in a bungalow house, She served a couple, Her duties were all the housework like cleaning, ironing, laundry, washing the bathrooms, and toilets, washing the car, cooking, and grocery shopping. She has worked for 11 years with one employer only
kindly call at 67378681 or message me at 82463140/91392292 or ( Lina R1102188 ) Aatas Employment agency
Maid Agency: AATAS EMPLOYMENT AGENCY
(License No.: 98C2940)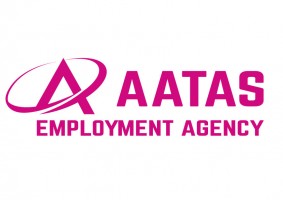 Address:
545 Orchard Road,Next to Hilton Hotel,
#06-14 Far East Shopping Centre,
Singapore 238882
Tel:
6737 8681
Email:
aatas@aatas.com.sg


Contact Person:
Bing / Lina
Handphone:
9371 5033 / 8246 3140 / 91392292/ 67378681
Website:
www.aatas.com.sg
Office Hour:
Monday-Friday : 10:00am to 7:00pm
Saturdays : Closed
Sundays : 10:00am to 4:00pm
Closed on Public Holidays

Last updated on 18-09-2023.
Maid Agency:
AATAS EMPLOYMENT AGENCY
Contact Person:
Bing / Lina
Phone:
9371 5033 / 8246 3140 / 91392292/ 67378681
Contact Maid Agency Regarding Dory Oladio Canja