| | |
| --- | --- |
| Maid Name: | Aireen E. Roxas |
| Nationality: | Filipino maid |
| Experience: | New maid |
| Language: | English: (Good) |
| Place Of Birth: | |
| Height: | |
| Weight: | |
| Religion: | |
| Marital Status: | |
| Number of Children: | |
| Siblings | |
| Expected Salary | |
| Education: | |
| Off-days: | |
| Language: | |
| From | To | Country | Employer | Main Duties | Remark |
| --- | --- | --- | --- | --- | --- |
| 2010 | 2013 | Philippines | FILIPINO FAMILY | 2010-2013-Worked as a housemaid to a Filipino Chinese family, her employer has a big house ( landed property) At Green Hills San Juan metro Manila Philippines, She serves a couple who are in their 70s and then they have 2 working children ages 34 and 36 ye | Worked for 3 years, She wants to work abroad so that she can support her children in their education |
| 2009 | 2010 | Philippines | filipino company | 2009-2010-- worked as a Sales Promodiser SM City Pampanga Manila Philippines, promoting toothpaste products, | work for a year. ( completed contract) |
| 2023 | 2023 | Philippines | PHIL COMPANY | May 18, 2023 - August 19, 2023-- Working as an Accounting Clerk at Friendly Trucking Services Inc., would like to work abroad for a better salary. | She stop working so that she will be ready to be interview anytime |
| Areas of Work | Willingness | Experience | Evaluation | Comments |
| --- | --- | --- | --- | --- |
| Care of infants/children | | 3 | | |
| Care of elderly | | | | |
| Care of disabled | | | | |
| General housework | | 3 | | |
| Cooking | | 3 | | |
| Language Skill: English, Tagalog | | 10 | | |
| Other Skill: cleaning and childcare | | 3 Year(s) | | |
Aireen is 29 years old, a high school graduate, and a mother of 2 children ages 9 and 6 years old, she looked after her children when they were born,
Aireen has a neat personality, fair skin, and has a good attitude during the interview.,
Aireen is suitable for infants, toddlers, or young children. She can cook Filipino dishes and a little Chinese food, She can cook the following: Sweet and sour fried fish, seafood chop suey, chicken curry, spaghetti sauce with ground beef, Maha Blanca, baked macaroni, fried pork chop, pork steak, beefsteak, beef burger steak. and etc.
Working experience:
Position
2009-2010-- worked as a Sales Promodiser SM City Pampanga Manila Philippines, promoting toothpaste products, work for a year. ( completed contract)
2010-2013--
Worked as a housemaid to a Filipino Chinese family, her employer has a big house ( landed property) At Green Hills San Juan metro Manila Philippines, She serves a couple who are in their 70s and then they have 2 working children ages 34 and 36 years old, her duties are mainly for housework, like cleaning, laundry, ironing, washing the bathrooms and toilets, tidy up the bed, changing the bedsheets, cooking and follow her employer to go to the market to buy one-week groceries. She completed her contract for 3 years and then she got children and worked as a full-time mother taking care of her children like cooking 3 meals a day, sending and fetching them to and from school, and doing the housework while her children were in the school, and doe marketing during the weekend. She wants to work abroad so that she can support her children in their education, She is not supporting her children alone because she has already separated from the father of her children since 2018.
May 18, 2023 - August 19, 2023-- Working as an Accounting Clerk at
Friendly Trucking Services Inc.would like to work abroad for a better salary.
TO ARRANGE THE INTERVIEW YOU MAY CONTACT LINA AT 91392292 AND BING 93715033 VIA WHATSAPP or call 67378681
Maid Agency: AATAS EMPLOYMENT AGENCY
(License No.: 98C2940)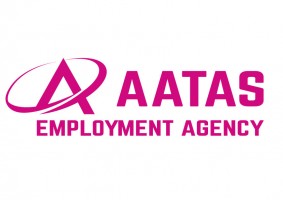 Address:
545 Orchard Road,Next to Hilton Hotel,
#06-14 Far East Shopping Centre,
Singapore 238882
Tel:
6737 8681
Email:
aatas@aatas.com.sg


Contact Person:
Bing / Lina
Handphone:
9371 5033 / 8246 3140 / 91392292/ 67378681
Website:
www.aatas.com.sg
Office Hour:
Monday-Friday : 10:00am to 7:00pm
Saturdays : Closed
Sundays : 10:00am to 4:00pm
Closed on Public Holidays

Last updated on 18-09-2023.
Maid Agency:
AATAS EMPLOYMENT AGENCY
Contact Person:
Bing / Lina
Phone:
9371 5033 / 8246 3140 / 91392292/ 67378681
Contact Maid Agency Regarding Aireen E. Roxas