| | |
| --- | --- |
| Maid Name: | Mary Ann V. Soriano |
| Nationality: | Filipino maid |
| Experience: | New maid |
| Language: | English: (Good) |
| Place Of Birth: | |
| Height: | |
| Weight: | |
| Religion: | |
| Marital Status: | |
| Number of Children: | |
| Siblings | |
| Expected Salary | |
| Education: | |
| Off-days: | |
| Language: | |
| From | To | Country | Employer | Main Duties | Remark |
| --- | --- | --- | --- | --- | --- |
| 2019 | 2021 | Philippines | Filipino family | January 2019 to March 2021 Worked as a housemaid to a Filipino family in the Philippines her employer lived in a landed house with 2 stories, She looked after 1 boy age 3 years old. Her other duties were all housework, cooking grocery shopping, and washing | She has completed her contract for 2 years |
| 2021 | 2023 | Philippines | FILIPINO FAMILY | Dec 2021 to April 2023- Currently, she is working as a nanny, taking care of 7-year-old girls, she quickly does all her housework and prepares the child's food, and Her other duties are housework, cooking, and doing marketing too. | From April 2023 up to now, She has been at her parent's house helping to take care of her nephews an |
| Areas of Work | Willingness | Experience | Evaluation | Comments |
| --- | --- | --- | --- | --- |
| Care of infants/children | | 4 | | |
| Care of elderly | | 1 | | |
| Care of disabled | | 1 | | |
| General housework | | 4 | | |
| Cooking | | 4 | | |
| Language Skill: TAGALOG AND ENGLISH | | 10 | | |
| Other Skill: ELDERLY CARE AND INFANT CARE | | 4 Year(s) | | |
Maryann is 31 years old, married with 1 child aged 9 years, she looked after her child when was born,
She has experience in taking care of young children, especially in taking care of newborn babies.
She is confident in cooking Filipino dishes and she is eager to learn new dishes but she can also follow recipe books. She can cook. Spaghetti sauce with ground beef, Carbonara, Creamy garlic chicken pasta, Shanghai, Beef Machado, Maha, Blanca, Fruit jelly, Leche flan, baked ube Leche flan
Crema de fruit, Baked macaroni, Roasted chicken, Chicken curry, Chicken caldereta.Chicken hamonado Etc.
Beef menu, Beefsteak, Beef broccoli, Beef caldereta
Beef burger steak, Beef Tapa, Pork menu: Pork steak, Pork hamonado, Sweet and sour pork, Garlic butter pork, Pork, sisig, fried pork chop, Pork estofado, Pork afritada, and seafood menu: Spicy shrimp and crabs, Fish fillet battered shrimp with garlic, Seafood chop suey, Cajun seafood, Sweet and sour fried fish, And etc.
Maryann is a hardworking and independent worker.
She is very suitable for infant care and childcare.
January 2019 to March 2021 Worked as a housemaid to a Filipino family in the Philippines her employer lived in a landed house with 2 stories, She looked after 1 boy age 3 years old. Her other duties were all housework, cooking grocery shopping, and washing, after she had done her housework, She helped her employer with baking cakes because her employer had a cake shop business. She has completed her contract for 2 years
Dec 2021 to April 2023- Currently, she is working as a nanny, taking care of 7-year-old girls, she quickly does all her housework and prepares the child's food, and Her other duties are housework, cooking, and doing marketing too.
From April 2023 up to now, She has been at her parent's house helping to take care of her nephews and nieces at the same time, she does all the housework, like washing clothes by hand and washing machine, cooking, and marketing. while waiting for her job offer to Singapore.
To arrange an interview, please reach us through WhatsApp: LINA at 91392292, or BINGLE at 93715033 or call 67378681
Maid Agency: AATAS EMPLOYMENT AGENCY
(License No.: 98C2940)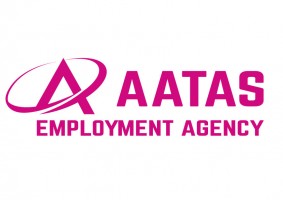 Address:
545 Orchard Road,Next to Hilton Hotel,
#06-14 Far East Shopping Centre,
Singapore 238882
Tel:
6737 8681
Email:
aatas@aatas.com.sg


Contact Person:
Bing / Lina
Handphone:
9371 5033 / 8246 3140 / 91392292/ 67378681
Website:
www.aatas.com.sg
Office Hour:
Monday-Friday : 10:00am to 7:00pm
Saturdays : Closed
Sundays : 10:00am to 4:00pm
Closed on Public Holidays

Last updated on 18-09-2023.
Maid Agency:
AATAS EMPLOYMENT AGENCY
Contact Person:
Bing / Lina
Phone:
9371 5033 / 8246 3140 / 91392292/ 67378681
Contact Maid Agency Regarding Mary Ann V. Soriano