| | |
| --- | --- |
| Maid Name: | MERLITA RAGOJOS SANTIAGO |
| Nationality: | Filipino maid |
| Experience: | Transfer maid |
| | Filipino Transfer maid |
| Language: | English: (Good) |
| Place Of Birth: | |
| Height: | |
| Weight: | |
| Religion: | |
| Marital Status: | |
| Number of Children: | |
| Siblings | |
| Expected Salary | |
| Education: | |
| Off-days: | |
| Language: | |
| From | To | Country | Employer | Main Duties | Remark |
| --- | --- | --- | --- | --- | --- |
| 2010 | 2010 | Singapore | CHINESE FAMILY | She was working for a Chinese family in an HDB and condo. | She was working 2 houses and she asked help from the agency to take her back. |
| 2010 | 2012 | Singapore | CHINESE FAMILY | he was working for a Chinese family in an HDB. She was serving an elderly. She worked only for 2 years because she had no days off and she was required to help the elderly in their business in the market selling vegetables and vegetables. | Finished contract |
| 2012 | 2012 | Singapore | VIETNAMESE FAMILY | She worked for a Vietnamese family in a condo. She was serving a couple and a 3 months old baby. She does the normal job of a helper. | The family moved back to Vietnam. |
| 2012 | 2023 | Singapore | INDIAN FAMILY | Working for an Indian family in a 3-storey house. She is serving a couple, of elderly with dementia and the children were 6 months and 3 years old. She does all the household chores, laundry, cooking, marketing, etc. | She is leaving because changes of in the family requirements. |
| Areas of Work | Willingness | Experience | Evaluation | Comments |
| --- | --- | --- | --- | --- |
| Care of infants/children | | 11 | | |
| Care of elderly | | 11 | | |
| Care of disabled | | | | |
| General housework | | 13 | | |
| Cooking | | 13 | | |
| Language Skill: ENGLISH AND FILIPINO | | 10> | | |
| Other Skill: DOG AND CAT MINDING | | | | |
Employer 4 28/09/2012 UP TO DATE (11 years)- Working for an Indian family in a 3-storey house. She is serving a couple, of elderly with dementia and the children were 6 months and 3 years old. She does all the household chores, laundry, cooking, marketing, etc. She is leaving because changes of in the family requirements.
Employer 3 21/06/2012 28/09/2012 - She worked for a Vietnamese family in a condo. She was serving a couple and a 3 months old baby. She does the normal job of a helper. The family moved back to Vietnam.
Employer 2 12/08/2010 21/06/2012 - She was working for a Chinese family in an HDB. She was serving an elderly. She worked only for 2 years because she had no days off and she was required to help the elderly in their business in the market selling vegetables and vegetables.
Employer 1 25/07/2010 12/08/2010 - She was working for a Chinese family in an HDB and condo. She was working 2 houses and she asked help from the agency to take her back.
To arrange the interview pls contact Lina at 82463140 or Bing at 9715033 via whatsApp
Maid Agency: AATAS EMPLOYMENT AGENCY
(License No.: 98C2940)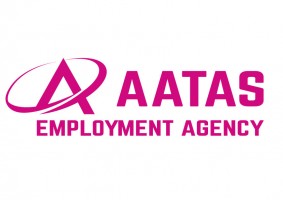 Address:
545 Orchard Road,Next to Hilton Hotel,
#06-14 Far East Shopping Centre,
Singapore 238882
Tel:
6737 8681
Email:
aatas@aatas.com.sg


Contact Person:
Bing / Lina
Handphone:
9371 5033 / 8246 3140 / 91392292/ 67378681
Website:
www.aatas.com.sg
Office Hour:
Monday-Friday : 10:00am to 7:00pm
Saturdays : Closed
Sundays : 10:00am to 4:00pm
Closed on Public Holidays

Last updated on 18-09-2023.
Maid Agency:
AATAS EMPLOYMENT AGENCY
Contact Person:
Bing / Lina
Phone:
9371 5033 / 8246 3140 / 91392292/ 67378681
Contact Maid Agency Regarding MERLITA RAGOJOS SANTIAGO