| | |
| --- | --- |
| Maid Name: | ELSA VINLUAN QUIBAEL |
| Nationality: | Filipino maid |
| Experience: | Ex-Singapore maid |
| Language: | English: (Good) |
| Place Of Birth: | |
| Height: | |
| Weight: | |
| Religion: | |
| Marital Status: | |
| Number of Children: | |
| Siblings | |
| Expected Salary | |
| Education: | |
| Off-days: | |
| Language: | |
| From | To | Country | Employer | Main Duties | Remark |
| --- | --- | --- | --- | --- | --- |
| 2023 | 2023 | Singapore | Chinese family | Employer 6 01/03/2023 08/09/2023 -- Elsa came back to work with the same employer ( 2014 to 2019 ) Worked for a Chinese family, staying in a 3-storey house, the same job as from the previous employer. | The reason leaving was not able to get along with the other maid in the house, She requested to tran |
| 2014 | 2019 | Singapore | Chinese family | Employer 5 23/07/2014 18/06/2019 --- Chinese family staying in landed house 3 story, serving a couple and 2 children ages 23 and 25 years old, housework, cooking, grocery shopping, washing car, worked with another helper, | After 5 years, she went back for good, to be with her family. |
| 2003 | 2004 | Singapore | CHINESE EMPLOYER | Employer 3 05/07/2003 04/05/2004 ---Chinese employer, staying in a condo, 4 people a couple and 2 kids ages 3 and 5 years old (both boys) taking care of children and all around housework, cooking and grocery with madam on weekend, washing the car. | Reason for leaving: She decided to go home, Her father passed away, |
| 2002 | 2003 | Singapore | Chinese family | Employer 2 04/10/2002 05/07/2003-- Chinese/ Japanese ( madam) staying in a condo, couple, granny and grandpa, and baby 2 months. Duties, taking of the baby, housework, cooking with Ahma, grocery shopping helping granny: | Reason for leaving: Granny always goes to her friend's house to play Mahjong every day, bringing the |
| Areas of Work | Willingness | Experience | Evaluation | Comments |
| --- | --- | --- | --- | --- |
| Care of infants/children | | 10 | | |
| Care of elderly | | | | |
| Care of disabled | | | | |
| General housework | | 10 | | |
| Cooking | | 10 | | |
| Language Skill: English, Tagalog | | 10 | | |
| Other Skill: cooking and childcare | | 10 Year(s) | | |
Elsa is 40 years old, married with 3 children ages s10, 3, and 2 years old. She is currently taking care of her children while waiting for the job offer to Singapore.
Elsa has 10 years of experience in Singapore as a Domestic helper and a nanny, She started working in Singapore in 2002 up to date, she can cook Chinese dishes, The following dishes that she can cook are chicken rice, green curry chicken curry, Hainanese pork chop, sweet and sour fish, sweet and sour pork
Katsudon, chicken chops
Sayor Lodeh,nasi lemak messiah. steam fish, fried fish fillet with sweet Thai chili sauce, and many more. You may request a picture of the dishes that she can cook.
Employer 6 01/03/2023 08/09/2023 -- Elsa came back to work with the same employer ( 2014 to 2019 ) Worked for a Chinese family, staying in a 3-storey house, the same job as from the previous employer. The reason leaving was not able to get along with the other maid in the house, She requested to transfer but was not granted:
Employer 5 23/07/2014 18/06/2019 --- Chinese family staying in landed house 3 story, serving a couple and 2 children ages 23 and 25 years old, housework, cooking, grocery shopping, washing car, worked with another helper, After 5 years, she went back for good, to be with her family.
Employer 4 08/07/2007 25/06/2014-- Chinese family, staying in a condo, serving 5 people, madam, and sir, madam sister, and 2 children ages 2 (Boy) and 3 years (girl), Her duties were taking care of the children, and housework. cooking and washing the car. plus taking care of the 2 dogs ( medium size)
Reason: Reason: worked for 7 years, She went back to the Philippines for good.
Employer 3 05/07/2003 04/05/2004 ---Chinese employer, staying in a condo, 4 people a couple and 2 kids ages 3 and 5 years old (both boys) taking care of children and all around housework, cooking and grocery with madam on weekend, washing the car.Reason for leaving: She decided to go home, Her father passed away,
Employer 2 04/10/2002 05/07/2003-- Chinese/ Japanese ( madam) staying in a condo, couple, granny and grandpa, and baby 2 months. Duties, taking of the baby, housework, cooking with Ahma, grocery shopping helping granny:
Reason for leaving: Granny always goes to her friend's house to play Mahjong every day, bringing the helper together with the baby, was tiring for her to always follow Granny.
Employer 1 11/08/2002 04/10/2002-- Chinese family, staying in a condo, 4 people couple and 2 kids 2 ( boy)and 7 years girl), Her duties were to take care of the children, do all the housework, cook and grocery, and wash the car. Reason The eldest child of her employer always kicks her. at that She was still single and did not know how to handle the naughty children, She only Worked for 2 months.
To arrange an interview, please reach us through WhatsApp: LINA at 91392292, or BINGLE at 93715033 or call 67378681
Maid Agency: AATAS EMPLOYMENT AGENCY
(License No.: 98C2940)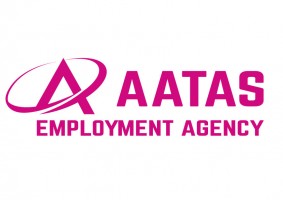 Address:
545 Orchard Road,Next to Hilton Hotel,
#06-14 Far East Shopping Centre,
Singapore 238882
Tel:
6737 8681
Email:
aatas@aatas.com.sg


Contact Person:
Bing / Lina
Handphone:
9371 5033 / 8246 3140 / 91392292/ 67378681
Website:
www.aatas.com.sg
Office Hour:
Monday-Friday : 10:00am to 7:00pm
Saturdays : Closed
Sundays : 10:00am to 4:00pm
Closed on Public Holidays

Last updated on 18-09-2023.
Maid Agency:
AATAS EMPLOYMENT AGENCY
Contact Person:
Bing / Lina
Phone:
9371 5033 / 8246 3140 / 91392292/ 67378681
Contact Maid Agency Regarding ELSA VINLUAN QUIBAEL