| | |
| --- | --- |
| Maid Name: | ALMA PAJO |
| Nationality: | Filipino maid |
| Experience: | Transfer maid |
| | Filipino Transfer maid |
| Language: | English: (Good) |
| Place Of Birth: | |
| Height: | |
| Weight: | |
| Religion: | |
| Marital Status: | |
| Number of Children: | |
| Siblings | |
| Expected Salary | |
| Education: | |
| Off-days: | |
| Language: | |
| From | To | Country | Employer | Main Duties | Remark |
| --- | --- | --- | --- | --- | --- |
| 2008 | 2008 | Singapore | CHINESE EMPLOYER | She was working for a Chinese family in a condo. She was working for 2 families in one house. Total of 4 children between 1 to 7 years old. | Requested to transfer. |
| 2009 | 2011 | Singapore | Chinese Family | She worked for Singaporean Chinese family taking care of 2 children ages 6 and 10 years old. Work in a big house, her duties, includes cooking, washing clothes, grocery shopping, Ironing.and sending and fetching the children to school. | She went back to Philippines to see her family. |
| 2012 | 2014 | Singapore | CHINESE family | She worked for Singaporean Chinese family taking care of 2 children ages 6 and 10 years old. Work in a big house, her duties, includes cooking, washing clothes, grocery shopping, Ironing.and sending and fetching the children to school. | FINISHED CONTRACT |
| 2014 | 2022 | Singapore | AUSTRALIAN | She is working for an Australian family in a condo. When she joined for the family, the children were newly born baby and 8 years old. She does all the household chores, laundry, cooking and grocery shopping. She is also looking after dog for 6 months now. | It seems that she doesn't like taking care of dog and able to speak to the current employer for refe |
| Areas of Work | Willingness | Experience | Evaluation | Comments |
| --- | --- | --- | --- | --- |
| Care of infants/children | | 10 | | |
| Care of elderly | | NONE | | |
| Care of disabled | | NONE | | |
| General housework | | 14 | | |
| Cooking | | 5 | | |
| Language Skill: ENGLISH AND TAGALOG | | 10 | | |
| Other Skill: CYCLE | | | | |
Alma is 45 years old, high school graduate, married with 2 children ages 26 and 22 years old . She took care of her children since born. She has 14 years of experienced as a domestic helper. She is suitable in taking care of newborn and young children. Cooking is not a problem to her. She is able to follow recipe book. She is not suitable with pet minding.
FROM JAN 2008 TO MAR 2008- She was working for a Chinese family in a condo. She was working for 2 families in one house. Total of 4 children between 1 to 7 years old. Requested to transfer.
FROM MAR 2008 TO APR 2009- She was working for an Indian family in a landed property. Serving for an elderly couple. She did all the household chores, laundry and cooking. She also did the car washing and cleaning the 2 big fish tanks and gardening. She requested to transfer because their is very big and even broad day light, she was required to do the gardening.
FROM APR 2009 TO APR 2011- She worked for Singaporean Chinese family taking care of 2 children ages 6 and 10 years old. Work in a big house, her duties, includes cooking, washing clothes, grocery shopping, Ironing.and sending and fetching the children to school. She completed her contract ., She went back to Philippines to see her family.
FROM 2014 TO NOV 214- She was working a Korean/Chinese for a few months. but she was not happy with her working condition, she does not have a room to sleep. Sleeping place is in the living room. Her other duties are to cook for the family, taking care of the family like cooking 3 meals a day, going to the market to buy groceries, cleaning, ironing and washing clothes.
FROM NOV 2014 DECEMBER 2022- She was working for an Australian family in a condo. When she joined for the family, the children were newly born baby and 8 years old. She does all the household chores, laundry, cooking and grocery shopping. She is also looking after dog for 6 months now. It seems that she doesn't like taking care of dog and able to speak to the current employer for reference.
CURRENTLY, she is working for a German family in a condo. She is looking after a 2 years old child and her madam is expecting a newborn child in March. She does all the household chores, cooking, grocery shopping and laundry. Both of them came to an agreement that they will terminate the contract because they are not comfortable with each other.
TO ARRANGE THE INTERVIEW PLS CALL/SMS LINA AT 82463140 OR BING AT 93715033
Maid Agency: AATAS EMPLOYMENT AGENCY
(License No.: 98C2940)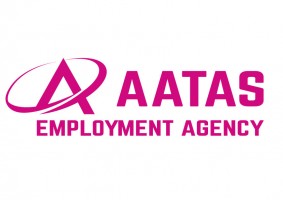 Address:
545 Orchard Road,Next to Hilton Hotel,
#06-14 Far East Shopping Centre,
Singapore 238882
Tel:
6737 8681
Email:
aatas@aatas.com.sg


Contact Person:
Bing / Lina
Handphone:
9371 5033 / 8246 3140 / 91392292/ 67378681
Website:
www.aatas.com.sg
Office Hour:
Monday-Friday : 10:00am to 7:00pm
Saturdays : Closed
Sundays : 10:00am to 4:00pm
Closed on Public Holidays

Last updated on 29-01-2023.
Maid Agency:
AATAS EMPLOYMENT AGENCY
Contact Person:
Bing / Lina
Phone:
9371 5033 / 8246 3140 / 91392292/ 67378681
Contact Maid Agency Regarding ALMA PAJO